Why Stonic? As a name for a car, it buzzes with unfortunate associations. Why not go the whole hedgehog and call the thing Sonic? Or Colonic?
---
Car Tested: Kia Stonic 'GT-Line S' 1.0 T-GDi 48v DCT
---
Setting aside those frivolous objections, the latest update to Kia's B-segment sub-compact crossover (the smallest SUV in their range) is a little belter – fun to drive, stylish, well-made, reasonably priced, all the qualities which Kia have become so adept at putting together. You can't help but love it. You might, however, prefer it to be called something like Badger or The Car With No Name.
We borrowed the £23950 top-of-the-line GT-Line S version with 118 bhp three-cylinder one-litre 48v mild-hybrid power and seven-speed dual-clutch transmission (funny to think that this combination would have been regarded as the pinnacle of automotive technology only 10 years ago).
With this spec comes contrasting body and roof colours (radiant blue and black on our car); 17" alloys; LED lights and a roof spoiler. The usual wheel arch and underbody trims have been attached to suggest that this vehicle wouldn't turn a hair when confronted with the Tongariro Alpine crossing on New Zealand's North Island. In truth, however, it is more fitted by its front-wheel-drive nature to negotiating the ramps of the multi-storey car park at Westfield shopping mall. Four-wheel drive is not available.
Heated, part-leather seats and steering wheel and keyless entry add to the premium feel. Autonomous emergency braking slams the car to a halt if a pedestrian or cyclist is detected crossing the path of the car. Profoundly annoying alarms beep every time you cross a white line in the middle of the road and automatic steering systems try to correct your line.
In order to save your sanity, these bossy nuisances have to be switched off every trip. Primary controls are operated through the 8" touchscreen but buttons and dials control the air-conditioning system. All the usual connectivity is in place.
Based on the Kia Rio (now there's a name we can live with), the Stonic retains the driveability of that highly successful sub-compact hatchback. Despite its higher ground clearance and higher driving position, the Stonic rides flat and balanced through corners and absorbs irregularities in the road surface (know what I mean, Fife Council?) without disturbance.
Ford's Puma may be more rewarding to push hard along country roads but the Stonic can hold its own in this department with the rest of the field of small SUVs and beats all of them, out of sight, for price.
Headroom and legroom are fine for people in the front seats but the back is best for children and small adults. The 352-litre boot has a clever false floor with extra space that would be perfect for the beach or muddy walking gear.
Despite my customary lead footedness on the throttle pedal, our test car returned a handsome average of over 50 mpg which is extremely welcome in these days of highway robbery at the petrol pumps.
I could force myself to live with its silly name just for the sake of that benefit.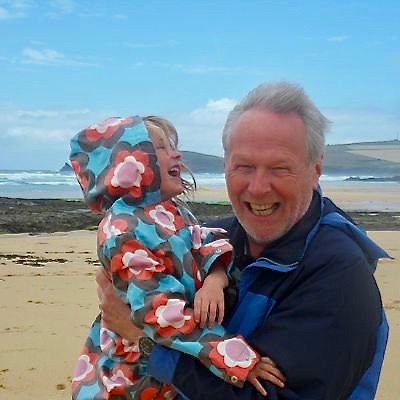 Neil Lyndon
Motoring Correspondent
Neil Lyndon has been a journalist, broadcaster and writer on the UK's national stage for 40 years, writing for every "quality" newspaper on Fleet Street. He started writing about cars and motorbikes for The Sunday Times in the 1980s and was Motoring Correspondent of the Sunday Telegraph for 20 years, having previously written a column on motorbikes for Esquire. He is also recognised as a leading commentator on gender politics, having published No More Sex War in 1992 – the first ever critique of feminism from a radical, egalitarian point of view.
What the others say on YouTube
A selection of the latest video reviews of this car….Just click to watch on this page.
Recent Reviews
The latest cars, suvs and crossovers reviewed by our experienced journalists.
Kia
Celebrating 30 Years: Kia Sportage SUV Exceeds 7 Million Units Sold From its early days to the prese…