Dear God, what have I done to deserve to have this fabulous £75000 BMW X5 xDrive30d M Sport on my drive?
---
It cannot, surely, have anything to do with karma or natural justice. Julie Andrews may have been on the money in the Sound of Music with that drippy sentiment "Somewhere in my youth and childhood, I must have done something good" but, searching the ledgers with a fine toothcomb, I find nothing in the record of my life that warrants this kind of reward.
I mean, just look at the thing. It's almost regal in the hauteur of its presence. I haven't got the measurements to hand, but I would guess the original X5 which first appeared exactly 20 years ago can't have been much bigger than a new X3 today. This new model is more like the size of the state coach in which the Queen rides to open Parliament (if they are going to open it again). Its roofline is higher than my 6' scalp by something like hand's breadth. I was at the launch in North Carolina of the first X5 and remember that some wag named it "the 5 Series on stilts". This one is more like a tree-house.
Can there be a higher driving position in a mass-produced car? It's like being a mahout riding on an elephant. You gaze down on the masses with pity that they are in no position to share your privileges. Given the brilliant all-round visibility, you can comfortably check behind or over your shoulder to see if any would-be assassin from the impoverished peasantry might be lurking with a fiendish device.
The engines and transmissions in the new range are mostly familiar carry-overs, but the X5 is now built on BMW's modular longitudinal platform and is loaded with the latest in new technology, including a Driving Assistant Professional and a Live Cockpit Professional that you can talk to. These devices are not only capable of driving the car but also of being better company than anybody you've ever married. All-round air suspension and all-wheel steering (which goes into counter-steering for parking and tight corners) give this massive car extraordinary body control through bends and also, in the case of the suspension, allow the car to be lowered like an elephant to allow children and infirm passengers to climb aboard. A battery of cameras enables you to see all around the vehicle while the one that is aimed at your face can detect if you are losing attention or consciousness and set off the alarm systems to steer the car to safety or bring you back to life.
An onboard wifi hotspot is standard as is a wireless charging plate and cup-holders that heat or cool your cup. You'd have to pay for the off-white quilted upholstery which, in our test car, struck me as going clear over the top into Billericay. In that particular instance, they let you spoil yourself.
---
Car reviewed: BMW X5 xDrive30d M Sport 3.0d, on the road price £60,375.00 with options as tested £74,920 0-62mph 6.5secs Top speed 143mph Engine 2993cc 6 cylinder diesel EU 6.2 Fuel Economy Combined 40.45.6mpg CO2 emissions 162g/km Max Power 265hp@4000rpm Torque 620Nm@2000rpm Transmission 8-speed automatic with manual mode
Watch what the others say on Youtube…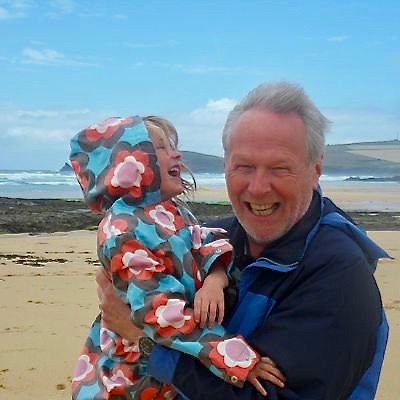 Neil Lyndon
Motoring Correspondent
Neil Lyndon has been a journalist, broadcaster and writer on the UK's national stage for 40 years, writing for every "quality" newspaper on Fleet Street. He started writing about cars and motorbikes for The Sunday Times in the 1980s and was Motoring Correspondent of the Sunday Telegraph for 20 years, having previously written a column on motorbikes for Esquire. He is also recognised as a leading commentator on gender politics, having published No More Sex War in 1992 – the first ever critique of feminism from a radical, egalitarian point of view.
" Drive | Quotes "
"The fact is I don't drive just to get from A to B. I enjoy feeling the car's reactions, becoming part of it." – Enzo Ferrari

Tweet
One thing the Ford Ranger Raptor doesn't do is hide its light under a bushel Pick-Up Reviewed: Ford Range Raptor 3.0L V6 EcoBoost 10-speed Auto 4WD This beast of a pick-up deserves to be measured in proper feet and inches measurements: 6' 5" tall, 6' 9" wide and 18' long; in Code Orange paintwork, this…
Continue Reading Ford Ranger Raptor 3.0L V6 Auto : AKA Beast