The New BMW 2 Series M Sport Active Tourer gave me one of the drives of my life
---
Car Reviewed: BMW 2 Series 223i M Sport Active Tourer
---
During my time with the car, I had to get from Keswick in the Lake District to Wooler in Northumberland to attend a funeral.
Driving the 130-odd miles between those two spots should have taken a little over two and a half hours. Instead, when I entered the destination into the satnav, it forecast that "significant delays" would make it a four-and-a-half drive. Yikes! At that rate, I was going to miss the funeral.
Quelling my panic, I thought it through and guessed there must be alternative routes that would avoid the predicted congestion on the A69 and A1. I am slightly familiar with the North Pennines Area of Outstanding Natural Beauty and the Northumberland National Park and reckoned that, between us, the satnav and I could work it out. This was a particularly inviting prospect on a day of radiant autumn sunshine, with high clouds scudding across a sky that was almost Mediterranean in the blueness of its blueness.
The road from Keswick to the M6 was clear, but after Penrith, I started tapping intermediate destinations into the satnav and opted for suggested routes that took me away from the main roads and into the hills.
This approach delivered an absolute blast of a drive. Unmarked lanes turned into empty B roads based on Roman tracks with straight-ahead visibility that soared away for miles across the moors. Flooring the throttle pedal and keeping it there was absolutely safe. The ETA for Wooler shrank by minutes every minute I was on the road. Quite soon, the satnav was predicting that I would arrive with so much time to spare that I could back off and drive at a leisurely pace, drinking in some of the most heavenly landscape in the British Isles around the hilltops along which Hadrian built his wall.
What a joy! The 2 Series simply devoured this task and delivered complete satisfaction. It wasn't remotely like driving an MX-5 or an F-Type, but the 2 Series was far more capable and enjoyable than you might reasonably expect from a front-wheel drive MPV-ish thingy.
Sorry to be so vague; defining or categorising this car is not easy. With its high-domed roof and steeply declining bonnet, it looks like those creations from 20 years ago that we used to call "people carriers" and was, in fact, the first BMW to be given that designation (along with being one of the first-ever front-wheel-drive cars from the company) when it first appeared in 2015. With this new model, however, the stylists have effectively concealed the MPV identity with a streamlined shape that combines compactness with muscularity. In other words, it looks far better than the name suggests.
It is also – as my rapturous trans-Pennine jaunt proved – far better to drive than any MPV that ever passed through your hands.
One diesel, two petrol and two hybrid versions are available, but the 223i MSport we borrowed combines a petrol engine and mild hybrid system that produces 215bhp running through a seven-speed steptronic dual-clutch transmission to the front wheels. This set-up makes it less captivating to drive than the outstanding 3 Series, but it's more than a match for Ford's Focus or Volkswagen's Golf which we normally consider best in the front-wheel drive class. With 0-60 mph acceleration in under seven seconds and a top speed limited to 150 mph, you can sling it into a bend faster than perhaps you should and be sure that it will emerge flat and true.
Meanwhile, the interior of the Active Tourer is utterly fab. A screen that might have graced the starship Enterprise stretches from behind the steering wheel to the middle of the dashboard and carries all infotainment. The only shortcoming is that it is all controlled by touch rather than by the central iDrive control that has been so familiar in BMWs for decades. Having to take your eyes off the road to operate these controls is not a life enhancement.
The space inside is so ample that I – a bulky six-footer – could comfortably sit in the rear behind the driver's seat when that was set to make me comfortable behind the wheel. At the same time, there's more than 470 litres of luggage space behind the rear seats. I chauffeured my 17-year-old daughter and her best friend to the Lake District for a week's holiday and their baggage would have required a train of camels in the days of the Empire. The 2 Series Tourer swallowed the lot in a single gulp.
This it transpired that one of the cars which was farthest from setting me on fire with desire when it was delivered to my door turned out to be near to the top of cars I would choose to keep once I had got to know it.
Funny old business, this car game.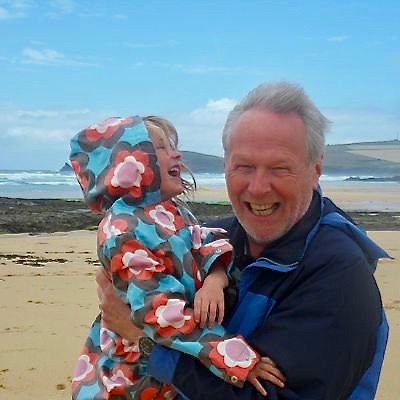 Neil Lyndon
Motoring Correspondent
Neil Lyndon has been a journalist, broadcaster and writer on the UK's national stage for 40 years, writing for every "quality" newspaper on Fleet Street. He started writing about cars and motorbikes for The Sunday Times in the 1980s and was Motoring Correspondent of the Sunday Telegraph for 20 years, having previously written a column on motorbikes for Esquire. He is also recognised as a leading commentator on gender politics, having published No More Sex War in 1992 – the first ever critique of feminism from a radical, egalitarian point of view.
What the others say on YouTube
A selection of the latest video reviews of this car….Just click to watch on this page.
Recent Reviews
The latest cars, suvs and crossovers reviewed by our experienced journalists.
Car Reviews
Mazda is never afraid to be different; it shows in their latest MX-30 REV Car Reviewed: Mazda MX-30 …