"If I ever buy a car," said my 16-year-old daughter as I was driving her to school in the new Citroen Berlingo, "I'd want it to be like this."
---
"Oh, really?" I answered. "What do you like about it?"
"Well, it's very comfortable for a start," she said. "I feel that I could travel a long way in this car without feeling confined or sore. I like the fact that it doesn't look the same every other car you see yet it isn't at all flash or in your face. I like its chunky body and its little wheels. It's kind of funky and quirky. I like that."
Girl speaks great sense. Anybody who appreciates the Berlingo is more than all right with me. Some of the people I have most liked in my life have also, incidentally, been Berlingo owners, including the late Malcolm Bayliss who wrote about cars for a living but cared most about watching birds. He found the Berlingo to be ideal for his outings with his twitcher mates and all their kit and caboodle. The prospect that my daughter might follow Malcolm Bayliss in matters of car taste is a deep delight.
It would have to be admitted, however, that this girl's opinion lacks a certain measure of profundity, seeing as her understanding of the mechanics of motor cars goes no deeper than the Berlingo's metallic paint (a £545 extra on our test car). For a more informed opinion, I was interested in the judgment of a visiting friend to whom I gave a lift through the Scottish hills near our home. This guy is a biker so he has an inbuilt sensitivity for driving dynamics. "Hmmm," he said, as we took a series of corners at nothing remotely approaching balls-out speed, "it hangs on quite nicely, doesn't it?"
Put these two views together and you've got a telling summary of the Berlingo's qualities and attractions: reasonably OK to drive but superb to live with.
Like the Ford Transit, the Berlingo has the advantages of a commercial vehicle's driving position. Nothing is better suited to the demands of the road. That upright back with knees at right-angles to the floor is how anybody should be seated if it's going to be in the same position for eight hours work a day. Look at the stance of an office worker in a correctly-designed chair. That's how you sit in a Berlingo.
The driving position allied to the wide, supportive seats, perfectly positioned pedals, a snicky gearchange and unrestricted 360° visibility make the Berlingo a genuinely chilled and restful drive. This is not a car in which you are likely to see red over the fallibilities and failings of other drivers. Neither are you going to be taking many risks. Acceleration from 0-60 mph in 12 seconds means that you will give protracted consideration and a long run-up to any overtaking manoeuvre. Probably best not to bother.
This, the third generation of Berlingo has benefited from a light wash-and-brush-up in the design department, though it is still unmistakably a direct descendant of the first Multispace back in 1996. Two tier headlights, a black A-pillar and airbumps on the doors help to reduce the Tonka-toy character. The huge sliding doors remain as does the one-piece tailgate that lifts to expose a loadspace big enough for a chest of drawers. All three seats in the rear row fold flat which makes a space big enough for a desk. Then, flabbergastingly, the front passenger seat also folds flat which makes a space big enough for a kayak.
Cubbyholes abound, amounting to a total of over 180 litres of storage space, including a ceiling space with an airline-style locker at the back.
The 1.5-litre turbo diesel matches the commercial outlines of the Berlingo for refinement but it returns fuel consumption figures quite close to the claimed 50 mpg.
The all-in price of our test car at £26020 is a bit of a stunner – not at all what you'd expect for a tarted-up van.
If our girl is going to get her hands on a Berlingo, then, I suspect it will be one her father has bought for himself.
---
Car reviewed: Citroen New Berlingo M Flair BlueHDi 100 S&S 5-speed manual, on the road price from £21,875 as tested £26,020 0-62mph 12.3secs Top speed 112mph Engine 1499cc 4-cylinder inline turbo petrol Euro 6.2 Dimensions L/W/H mm 4403/2107/1844 Fuel Economy Combined 66mpg CO2 emissions 113g/km CO2 Max Power 101bhp@3500rpm Torque 250Nm@1750rpm Transmission 5-speed manual Luggage Capacity seats up 775 litres / seats down 3000 litres
Watch what the others say on Youtube…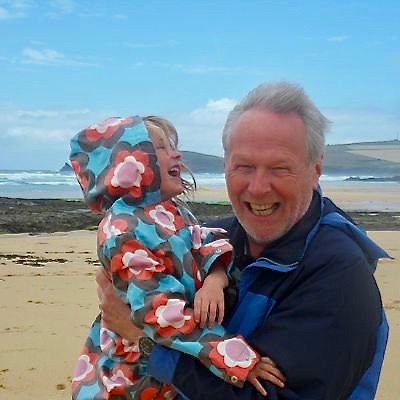 Neil Lyndon
Motoring Correspondent
Neil Lyndon has been a journalist, broadcaster and writer on the UK's national stage for 40 years, writing for every "quality" newspaper on Fleet Street. He started writing about cars and motorbikes for The Sunday Times in the 1980s and was Motoring Correspondent of the Sunday Telegraph for 20 years, having previously written a column on motorbikes for Esquire. He is also recognised as a leading commentator on gender politics, having published No More Sex War in 1992 – the first ever critique of feminism from a radical, egalitarian point of view.
" Drive | Quotes "
'When I'm driving the highway by myself is when I write best.' – Willie Nelson

Tweet