"I feel so sorry for young people today," Katharine Hepburn said to me when I was interviewing her in the summer of 1970. "When I was young, life was so rare that it felt like a special privilege to be alive. Now, with so many people on the planet, it has become rather commonplace."
---
Those words came back to me while I was hammering the Jaguar XE Land Mark Edition AWD along deserted forest roads in Scotland last week. The car and I weren't anywhere close to 10/10ths – probably somewhere between 6 and 7 – but, even so, I was thinking "It won't be long before nobody will be allowed to do this at all, and young people being born today will never know what they missed."
Whether we like it or not, universal speed limiters will be coming sooner or later and then it will be impossible to drive and enjoy a car the way I was driving the XE – at which point, it will become completely futile to make a car like the XE. An incalculable amount of inspired design effort and engineering genius has gone into making this car safe, predictable and engaging to drive at speed. As soon as universal speed limiters impose their restrictions, any such efforts will be completely redundant.
It's a shame. The standard rear-wheel drive version of the XE is a real rival to BMW's 3 Series as a driver's car but, for my money, the AWD version is even better.
Borrowed from the F-Type, the intelligent all-wheel-drive system shuffles power between the axles according to need. Most of the time, it drives only the rear wheels but, when driving styles and road conditions require more grip and traction, it also brings the front wheel into the picture.
Staggeringly good handling results – exactly what you might imagine if the F-Type was turned into a saloon. Ride comfort is undisturbable over poor surfaces. Body control is impeccable through corners.
Such quality comes at a considerable cost, however. The price for an entry-level XE is around £34000 these days but the on-the-road price for the Land Mark 2.0 240ps diesel version we borrowed was £44130 and it came with a good £10000-worth of extras. Fifty big ones is very high 3 Series territory.
On top of that premium, the AWD system adds a big gulp to fuel consumption. Jaguar claim combined mpg of 49.6 but my average over a week was never more than 39 mpg and often lower than 38 mpg. That probably reflects the fact that I live in one of the few parts of the UK where this car can be enjoyed to the full extent for which its makers intended.
Like the standard XE, this version suffers from painfully restricted rear-seat room and miserly provision of cubbyholes and storage space. The boot has a peculiar rising section, like a ski jump, which is largely useless for loads. Looking at it, I couldn't help thinking it would have been better to have given that space to the rear-seat passengers.
Perhaps I was more than usually open to such quibbles during the loan of this Jaguar because I had subconsciously been affected by the stream of gloom-laden stories emanating from JLR in recent months. There's no doubt that such bad news does tarnish a brand in the back of your mind and, in removing some of the lustre surrounding the name, might make one more inclined to find fault.
That's a shame, too; because this AWD version is by far the best Jaguar XE to have come my way and deserves to be seen in its own right – rather than in the light of adversities which, we must hope, are likely to be temporary.
---
Car reviewed: Jaguar XE Landmark Edition, on the road price £44,130 0-62mph 6.5secs Top speed 155mph Engine 1999cc 4 cylinder Turbocharged diesel Euro 6.2 Fuel Economy Combined 49.6mpg CO2 emissions 152g/km Max Power 240PS Torque 500Nm Transmission 8-speed automatic with manual mode

Watch what the others say on Youtube…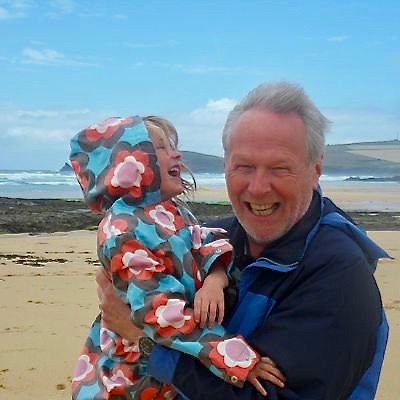 Neil Lyndon
Motoring Correspondent
Neil Lyndon has been a journalist, broadcaster and writer on the UK's national stage for 40 years, writing for every "quality" newspaper on Fleet Street. He started writing about cars and motorbikes for The Sunday Times in the 1980s and was Motoring Correspondent of the Sunday Telegraph for 20 years, having previously written a column on motorbikes for Esquire. He is also recognised as a leading commentator on gender politics, having published No More Sex War in 1992 – the first ever critique of feminism from a radical, egalitarian point of view.
" Drive | Quotes "
'The crashes people remember, but drivers remember the near misses.' – Mario Andretti

Tweet
The Honda e:Ny1 – Even AI cannot make sense of the name, just call it the latest electric SUV from Honda Car Reviewed: The Honda e:Ny1 Advance reviewed at the first UK Driving launch I can't say the name enthuses me. Cars often have had silly names, such as the Subaru Brat, Austin Princess or…