"I'm coming round to this car," said my older daughter, as she got into the All New Suzuki Jimny. She had taken her time. Within hours, the car was going to be taken away at the end of its week's loan. "I just had to get over the hideous colour," she explained.
---
It says much for the overwhelming force of the Jimny's intrinsic charms that anybody could warm to the outstanding little car beneath the lurid, bilious glare of the paint job on the press car we borrowed. Suzuki call this colour Kinetic Yellow, which modestly underplays its impact: it was so garish that you could see people in the street flinch as we drove past. I was sitting in our test car in a car-park on Sunday morning when an old lady was getting into her Corsa beside me. My window was open. The old lady spoke shyly and said, "I hope you don't mind me saying that in church this morning we were told to go and let our light shine forth in the world. But, to my eyes, this car seems to be taking that injunction a bit far."
On top of the specific disadvantages of our test car, the Jimny has two significant drawbacks as a model. One: it's going to be almost impossible to buy. Two: for 90% of the uses for which people need a car, the Jimny is laughably, ludicrously impractical. Even so, the new Jimny is, unquestionably, the most endearing and entertaining car to go on sale this year.
Suzuki's GB importers are up against such crippling restrictions in supply that, effectively, all of the Jimnys they will receive for the next two years have already been sold. Meanwhile, the loadspace in the back of this car is hardly wide enough to store an A4 envelope; the stowage compartment in the doors is so narrow that you can barely insert your hand in the space with the fingers flat; it's agonisingly awkward for a full-grown adult to get in and out of the back seats; the front seats have so little shoulder room that you are jammed up against the door as if you are confined in an Iron Maiden; and the ride of the Jimny on the road is harsher and more jolting than the most uncomfortable dodgem at the fairground (which the Jimny matches for pace, with 0-60 mph acceleration in 11.9 seconds and average fuel consumption of only 38.9mpg).
How such a combination of unappealing qualities adds up to a car for which eager customers are forming queues to hand over £15499 may be counted one of the mysteries of our age. Even more mysteriously, I would cheerfully join them.
The Jimny has had legions of devoted fans ever since it first appeared in 1998, not least because it didn't change much from that moment, remaining as original and recognisable as a Land Rover Defender, which it rivalled for off-road ability and surpassed for build quality (Suzuki products, as a whole, have some of the highest ratings of all cars in production for customer satisfaction and after-sales service). Anybody who knew their countryside onions – such as hill-farmers and foresters – knew that the Jimny was indomitable in the clag.
The same is true of the new model, which retains a traditional ladder-frame chassis but now has an advanced Allgrip Pro form of selectable four-wheel drive, along with hill descent control and a two-stage brake support system. All this gizmometry puts the Jimny almost on a par with Land Rover products for mud-plugging at less than half the price of any of them and about a quarter the price of some.
Meanwhile, the new Jimny has creature comforts which the old model would have scorned as foppish, such as heated seats and tinted windows, air conditioning, satnav and Bluetooth. And, while the original Jimny was always loveably toylike, the new car is so cute you could almost hang it on a Christmas tree as a decoration.
With colour contrasted roof (ours was black), chunky wheel-arch mouldings and light assemblies recessed into the radiator assembly or moulded into the bumpers, the new Jimny's resemblance to a Tonka is so close that a toddler might automatically presume that it had been brought home for his sole pleasure. All new cars are, invariably, bigger than the ones they replace but the new Jimny is shorter by 30mm, making it look even more like an egg-box on wheels.
Treating cars as a form of investment is fool's game; but I wouldn't be surprised if new Jimnys aren't soon being advertised at a premium over the manufacturer's price. If I had been lucky enough to get hold of one, however, I'd keep it for life and bequeath it to my daughter.
---
Car reviewed: Suzuki Jimny 1.5 SZ5 Allgrip , on the road price £17,999 including options £18,649 0-62mph tbc Top speed 90mph Engine 1462cc 4 cylinder unleaded Euro 6 Fuel Economy Combined 41.5mpg CO2 emissions 154g/km (NEDC) Max Power 101PS@6000rpm Torque 130Nm@4000rpm Transmission 5-speed manual (an automatic version is available).

Watch what the others say on Youtube…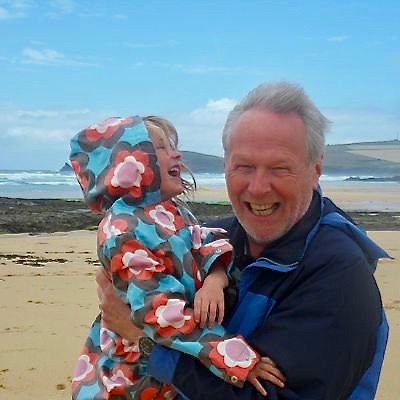 Neil Lyndon
Motoring Correspondent
Neil Lyndon has been a journalist, broadcaster and writer on the UK's national stage for 40 years, writing for every "quality" newspaper on Fleet Street. He started writing about cars and motorbikes for The Sunday Times in the 1980s and was Motoring Correspondent of the Sunday Telegraph for 20 years, having previously written a column on motorbikes for Esquire. He is also recognised as a leading commentator on gender politics, having published No More Sex War in 1992 – the first ever critique of feminism from a radical, egalitarian point of view.
" Drive | Quotes "
"Keith Moon, God rest his soul, once drove his car through the glass doors of a hotel, driving all the way up to the reception desk, got out and asked for the key to his room." –  Pete Townshend

Tweet
One thing the Ford Ranger Raptor doesn't do is hide its light under a bushel Pick-Up Reviewed: Ford Range Raptor 3.0L V6 EcoBoost 10-speed Auto 4WD This beast of a pick-up deserves to be measured in proper feet and inches measurements: 6' 5" tall, 6' 9" wide and 18' long; in Code Orange paintwork, this…