There's something about the new Skoda Scala at which you may stare in disbelief.
---
No, it's not the rather mundane shape of the five-door hatchback body. Nor is it the entirely inoffensive but unremarkable interior.
No, this car is not decked out with eye-catching go-faster flashes on the flanks or plastic trims on the wheel-arches.
In fact, it's nothing that you can see. The thing that takes your breath away about the Scala is an invisible wonder. It's the price.
The rock-bottom asking price for the Scala range is £16940. You may need to rub your eyes and take another look at that figure to take it in before we proceed.
Yes, that's right. Here we genuinely have a fully-fledged, grown-up family car priced at less than £17000. When did you last see the like? When was the last time a review on these pages was stopped in its tracks by a price that was too low to believe rather than one that was unbelievably extortionate?
Positioned in the Skoda range between the Fabia and the Octavia, the Scala is built on VW's modular MQB-AO platform and developed from the Vision RS concept car that first appeared at the Paris Motor Show a year ago. It comes in four engine options (two petrol and one diesel) with power outputs ranging from 95PS to 150PS. The petrol versions consist of two 1.0 TSI units with 95PS and 115PS and a 1.5 TSI engine with 150PS. The diesel option is a 1.6 TDI unit that generates 115PS. All engines, with the exception of the 1.0 TSI 95PS, are available with an optional seven-speed DSG transmission.
Our test car was the 1.0 TSI 115PS with a six-speed manual gearbox.
The first disappointment was with the price. Instead of the sub-£20,000 sticker we were expecting, this car came in at a screeching £21910 altogether. Almost £1500 of those extras was attributed to an "Exterior Design Pack", which certainly hadn't enhanced its appearance to anything like the cost of a reasonable family holiday in my eyes. A "boot pack" added £80, as did floor mats and a centre arm-rest with two USB ports cost a further £85. As far as I could see, there was no charge for the air in the cabin.
Even though that same engine gives terrific performance in Volkswagen's Polo and Seat's Ibiza, it's a bit of a sluggard in the heavier Scala. You need a long look down the road and the rest of the day to spare before you can go for an overtake. Handling is way off the pace of the Ford Focus, but grip is good and the overall balance of the car keeps body sway down well.
The Scala comes with its requisite supply of Skoda's 'simply-clever' features, including a parking ticket-holder mounted on the windscreen pillar, an umbrella in a compartment in each front door, an ice-scraper that doubles up as a tyre tread-depth gauge clipped to the fuel-filler cap, and a cap for the screen-wash that unfolds for use as a funnel. If I owned this car, I would probably reckon I could do without the umbrella and take one of my own in exchange for USB ports that didn't cost extra.
We comfortably matched the 40+ mpg the manufacturer claims, but that's nothing special across the class of one-litre engines.
Also, undistinguished are the predicted second-hand values of the Scala which do not show it holding its price as well as most rivals.
If you're starting at under £17000, however, you can probably live with that. The best approach would be to buy this car and keep it until it fell apart – which, given Skoda's build-quality, would probably be more than ten years.
---
Car reviewed: ŠKODA Scala SE, on the road price £18,585 with options as tested £21,910 0-62mph 9.8secs Top speed 125mph Engine 1.0-litre 3-cylinder TSI unleaded Euro 6 Fuel Economy WLTP Combined 49.6 – 44.8mpg CO2 emissions 113g/km Max Power 115PS@5000-5500rpm Torque 200Nm@2000-3500rpm Transmission 6 -speed manual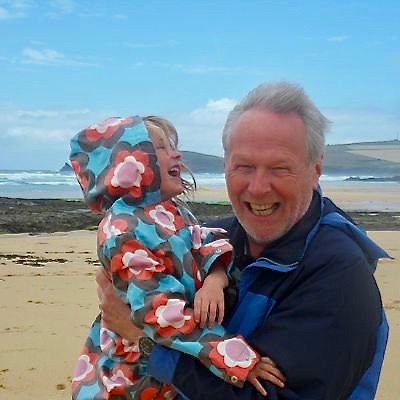 Neil Lyndon
Motoring Correspondent
Neil Lyndon has been a journalist, broadcaster and writer on the UK's national stage for 40 years, writing for every "quality" newspaper on Fleet Street. He started writing about cars and motorbikes for The Sunday Times in the 1980s and was Motoring Correspondent of the Sunday Telegraph for 20 years, having previously written a column on motorbikes for Esquire. He is also recognised as a leading commentator on gender politics, having published No More Sex War in 1992 – the first ever critique of feminism from a radical, egalitarian point of view.
What the others say on YouTube
A selection of the latest video reviews of this car….Just click to watch on this page.
"Failing my driving test first time; that was a disappointment on a geological scale".  – Richard Hammond

Tweet
One thing the Ford Ranger Raptor doesn't do is hide its light under a bushel Pick-Up Reviewed: Ford Range Raptor 3.0L V6 EcoBoost 10-speed Auto 4WD This beast of a pick-up deserves to be measured in proper feet and inches measurements: 6' 5" tall, 6' 9" wide and 18' long; in Code Orange paintwork, this…