Which is our favourite Fiesta? How's that for a tough call?
---
Let's assume we all agree that the latest Ford Fiesta is the best supermini on the market and the best ever made.
There's probably not much argument on that score.
But which of the many variants on offer is the best? Which would you choose for your own personal use?
From the Fiesta Trend, starting at about £16385 to the Fiesta ST-2 at £21655, the eight current models offer an extraordinary variety of capabilities and characters. At one end, the basic runaround which might be a perfect first car for a teenager or, equally, ideal as a last car for pensioners. At the other end, a thorough road rocket that can hold its own with any high-performance hatchback in the book. Every one of them is the best of its kind you will ever have driven.
Three "Active" models feature in the range – with varying powertrains from 100PS to 140PS, the 1.0T Active X Edition with 125PS was the model borrowed for this test. If I would find it hard to choose a single favourite Fiesta out of whole range, I would be even more in a quandary trying to decide between these three. I love them all.
To provide it with some semblance of SUV credential, the Active X has a raised ride height and wider track, silver roof rails, plastic cladding on the wheel arches and skid plates front and back. To declare its Active identity, the front wings carry badges in that name and the 18" wheels are machine finished in black and silver.
As an SUV, it may not be quite as unconvincing as the 2004 Renault Scenic RX4 but the Active X's Rough Road Suspension makes a terrific job of absorbing the irregularities in what passes for the highway in our time. Around my neighbourhood in Scotland, the condition of the roads is now so dire that an SUV suspension is pretty much compulsory in order to keep your bum in your seat and your hands on the steering wheel.
The fractionally raised suspension of the Active X barely affects straight-ahead acceleration which remains fractionally under 10 seconds for 0-60 mph but it does make this Fiesta better to drive slowly on country roads rather than to tear the arse out of it, as the ST-2 would assuredly tempt you to do. Driven in a restrained manner, this car delivers delightful comforts and spectacular fuel consumption. My usual driving manner does not normally result in consumption figures at the top end of the manufacturer's claims but in the Active X, I achieved 58 mpg while Ford claims 60.1 mpg. I don't know whether to be proud or ashamed of myself.
Moreover, I normally let out an involuntary yelp when I turn over the spec sheets of the cars that come here on loan and set my eyes for the first time on the all-in price. But our Active X Fiesta's asking price of £22750 didn't even warrant a gulp. Seems more than fair to me for a car that I could happily live with for the rest of my life.
---
Car reviewed: Ford Fiesta Active X 1.0T EcoBoost 125PS, on the road price £21,300 price with options as tested £22,750 0-62mph 10.4secs Top speed 121mph Engine 998cc 3-cylinder EcoBoost unleaded EU 6.2 Fuel Economy Combined 56.5mpg CO2 emissions 113g/km Max Power 125PS@6000rpm Torque 200Nm@1400rpm Transmission 6-speed manual
What the others say on YouTube
A selection of the latest video reviews of this car….Just click to watch on this page.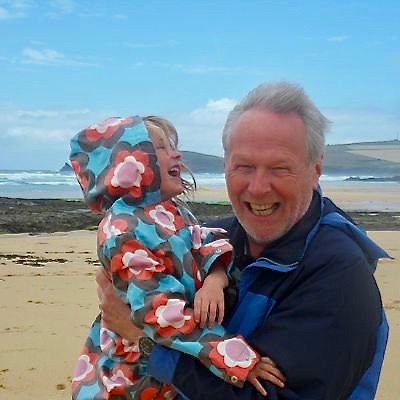 Neil Lyndon
Motoring Correspondent
Neil Lyndon has been a journalist, broadcaster and writer on the UK's national stage for 40 years, writing for every "quality" newspaper on Fleet Street. He started writing about cars and motorbikes for The Sunday Times in the 1980s and was Motoring Correspondent of the Sunday Telegraph for 20 years, having previously written a column on motorbikes for Esquire. He is also recognised as a leading commentator on gender politics, having published No More Sex War in 1992 – the first ever critique of feminism from a radical, egalitarian point of view.
Recent Reviews
The latest cars, suvs and crossovers reviewed by our experienced journalists.
One thing the Ford Ranger Raptor doesn't do is hide its light under a bushel Pick-Up Reviewed: Ford Range Raptor 3.0L V6 EcoBoost 10-speed Auto 4WD This beast of a pick-up deserves to be measured in proper feet and inches measurements: 6' 5" tall, 6' 9" wide and 18' long; in Code Orange paintwork, this…
The Honda e:Ny1 – Even AI cannot make sense of the name, just call it the latest electric SUV from Honda Car Reviewed: The Honda e:Ny1 Advance reviewed at the first UK Driving launch I can't say the name enthuses me. Cars often have had silly names, such as the Subaru Brat, Austin Princess or…
I decided to put my foot down hard on the Peugeot 508 GT's accelerator Car Reviewed: Peugeot 508 SW GT PLUG-IN HYBRID 225 e-EAT8 Usually, on first driving one of our test cars, I like to take it easy, get the feel, and get informed about the controls. But, no, this time I was in…