I have always had a soft spot for MG. The brand had what you might call a formative role in my life.
---
In 1934, my Dad took my Mum from the Midlands, where they lived, to Paignton for a week.
It was all a bit naughty. She was only 18. He was just 22. They weren't married. They'd only been seeing each other for a short time.
My Dad took ages before getting up the nerve to ask my mother's father if it would be all right with him.
"How are you planning to travel?" he asked.
"In my MG Midget," Dad replied.
"You'll never get there," my grandfather-to-be pronounced. That was the sole judgement he passed on my father's disreputable plan.
Twelve years later – after the birth of my older brother and that unfortunate spot of bother stirred up by Corporal Hitler – I arrived. There is a sense, therefore, in which I owe my very being to an MG – because my Mum never made any secret of the fact that it was his possession of that irresistible little car which sealed the deal for her with my father.
For these reasons, I looked kindly on the MG HS when it arrived at my house for a week's loan. That was before I learned the price of this large, well-equipped SUV. At fractionally under £18000, that asking price was the irresistible element that sealed the deal for me. Any car that can make the bargain basement Dacia Duster look like the dog's breakfast gets off to a good start with me.
It gets better. The HS is so comprehensively well-equipped that you seriously wonder if MG's bean counters got lost somewhere on the abacus. Whichever trim level you choose, you get keyless entry; Apple Carplay and Android Auto; automatic emergency braking; lane-keeping assistance; blindspot monitoring and rear cross-traffic alert. Adaptive cruise control is also available in the versions with the automatic gearbox.
How do they do it? You start to wonder if the Chinese SAIC motor group which now owns MG employs slave labour child labour or political prisoners. I have absolutely no reason to suppose that either of those fancies contains even an atom of truth but the value-for-money in the HS is so incredible that you start to cast around for any kind of explanation.
Build quality is genuinely not bad (especially if you compare it with the Duster). Interior plastics are not noticeably scuzzy by comparison with more expensive marques. Comfort levels are high. Boot space is big enough for a Coronavirus panic-buying spree at the supermarket.
Some shortcomings, inevitably, make themselves felt. The idle speed was set too low on our test car so the engine often stalled in slow-speed manoeuvres. The gear lever's throw is too long and occasionally makes it awkward to find a gear. The turbocharged 1.5-litre petrol engine, which is the only one on offer, regularly runs out of puff and needs to be prodded along with gear changes that become wearyingly frequent. The driving dynamics are nothing to get excited about: this car will get you where you want to go but it won't give you a lot of interest or pleasure along the way.
None of that makes any difference to the central proposition. Anybody buying this car will be driven by financial considerations, not aesthetic niceties or performance bragging rights.
The HS is a sensible choice, especially bearing in mind that MG intends to have 120 dealers across the UK by the end of 2020. If my old man had been transporting my Mum to Paignton in the HS, my grandfather would have had no reason to doubt that they would arrive.
Whether any pretty 18-year-old girl would lose her heart to the owner of an HS and allow herself to be carried away is, however, a different question.
---
Car reviewed: MG HS Explore, on the road price £17,995 estimated 0-62mph 9.9secs Top speed 118mph Engine 1490cc 4 cylinder diesel Fuel Economy Combined 37.2mpg CO2 emissions 148g/km Max Power [email protected] Torque [email protected] Transmission 6-speed manual
What the others say on YouTube
A selection of the latest video reviews of this car….Just click to watch on this page.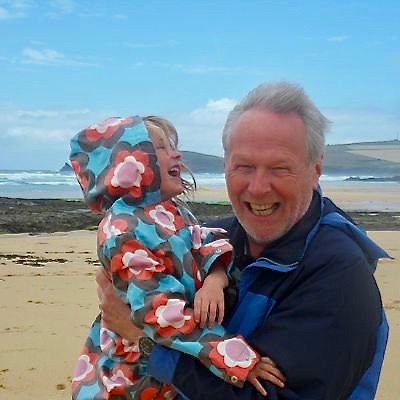 Neil Lyndon
Motoring Correspondent
Neil Lyndon has been a journalist, broadcaster and writer on the UK's national stage for 40 years, writing for every "quality" newspaper on Fleet Street. He started writing about cars and motorbikes for The Sunday Times in the 1980s and was Motoring Correspondent of the Sunday Telegraph for 20 years, having previously written a column on motorbikes for Esquire. He is also recognised as a leading commentator on gender politics, having published No More Sex War in 1992 – the first ever critique of feminism from a radical, egalitarian point of view.
Being told to go outside to reduce our chance of catching Covid-19, but to help this, there are only a few true family four-seater convertibles on the market… The very modern Volkswagen T-Roc Cabriolet blends the best of both worlds with its snug-fitting electrically powered multi-layered fabric roof and the ability to open the top…
Read our review Volkswagen T-Roc Cabriolet, here comes the summer
Strike my eyes. Ford have produced a version of the EcoSport that I can actually approve. Who would ever have imagined that this could occur? The original 2014 EcoSport was probably the car I most disliked in this century. Its hideously graceless and lumpy looks, meagre standard equipment and abominable driving dynamics were crowned by…
What a comfortable week, driving the Lexus RX 450h F Sport The Lexus RX 450h shows what spending £58,540 can do…or, for actual owners, not just for a week! The F Sport's Active Stabiliser works well, giving a nice ride. However, let's begin with the Lexus' Atkinson Cycle, lovely 6-cylinder, 3456 cc petrol engine. This is,…