One word sums up the new Škoda Octavia : "Superb".
---
This car has so many of the outstanding qualities of the top-of-the-range Superb model that it's hard to see how a new Superb could top the Octavia, which is supposed to be lower down Skoda's pecking order.
For a start, this sure is one big mother of a car. Going back to 1996, the original Octavia was a medium-size family liftback or estate that stood somewhere between a Golf and a Passat in its dimensions. This Octavia looks as big as a Mondeo (RIP). The loadspace in the back of an Octavia was always gigantic, but this one, with variable boot floor, is positively cavernous at 600 litres. My would-be golfing mother-in-law immediately remarked that it would be big enough to swallow two bags of clubs and their trollies. No commendation is higher.
Secondly, it's an imposing good-looker. Essentially, the outline is a classical three-box shape, but the lines of the liftback are so sharp and affirmative that they are a positive reminder of Aston Martin's Rapide. This is not the kind of comparison you expect to be making about the looks of a Škoda saloon.
The top-of-the-line £34535 iV SE L model we borrowed on test came with plug-in hybrid power, teaming a 1.4-litre petrol engine with a 13kWh battery and an 85kW electric motor to produce a combined sum of 200 bhp. The two sources work together under hard acceleration, resulting in 0-60mph in about 7.5 seconds which ought to be more than enough for the owner of any car that likes to think of itself as a family bus. Typically, when I take my 90-year-old mother-in-law out for a perambulation, we tend to take it relatively steady; but, when we were out in the Octavia, an opportunity presented itself to pass a slow-moving lorry and I floored the throttle pedal. The 90-year-old was silent for a moment and then murmured, "Powerful beast, isn't it?"
Fully charged, the battery is allegedly capable of powering this big car on electric power alone for 43 miles but, to achieve that distance, I reckon you'd have to be pressing on the throttle pedal so lightly that you wouldn't injure a live chick that was trapped underneath. In everyday life, expect 25-30 miles – still enough for most daily use.
The interior of our Škoda Octavia was a blissful place to be. Space for humans is lounge-like. The leather/suede upholstery felt like something you'd buy in an LMVH shop in Hong Kong. Its 10" touchscreen is as clear and vivid as the best flatscreen TV.
Driving hard, I felt the tracking of the wheels was slightly unsteady and suspected the suspension settings might not have been hard enough. However, after the car had gone, it occurred to me that the tyre pressures might have gone off by a fraction; but it was too late to check. Either way, we're talking about a marginal imperfection.
A week with this car gave me a keen sense of anticipation for the higher-performance Octavia vRS version. Therefore, it was a great delight to open an email telling me that I would soon be receiving that car on loan.
Nothing could be more superb.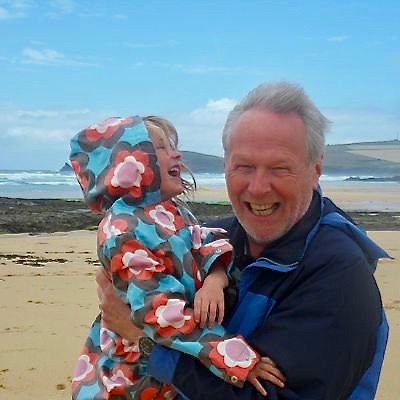 Neil Lyndon
Motoring Correspondent
Neil Lyndon has been a journalist, broadcaster and writer on the UK's national stage for 40 years, writing for every "quality" newspaper on Fleet Street. He started writing about cars and motorbikes for The Sunday Times in the 1980s and was Motoring Correspondent of the Sunday Telegraph for 20 years, having previously written a column on motorbikes for Esquire. He is also recognised as a leading commentator on gender politics, having published No More Sex War in 1992 – the first ever critique of feminism from a radical, egalitarian point of view.
What the others say on YouTube
A selection of the latest video reviews of this car….Just click to watch on this page.
Recent Reviews
The latest cars, suvs and crossovers reviewed by our experienced journalists.