A buyer's rule of thumb for all Suzuki cars should be this: "The bigger and more expensive they come, the more ordinary they appear to be: the smaller and cheaper they are, the more weird and wonderful".
---
Car model reviewed : Suzuki S-Cross 1.4 Boosterjet Mild Hybrid Ultra AllGrip
---
Think, for instance, of the fabulously cute Jimny; or the utterly peculiar Ignis; or the engagingly unusual Swift. Every one of those titches could only be a Suzuki – and all the more praiseworthy for that.
At the top of Suzuki's range, for size, cost and ordinariness is the £45000+ Across SUV. This car is a terrific piece of work but it looks so much like any other SUV that it could almost be a RAV4 – which it is, as a matter of fact, because the Across is a direct derivative of the RAV4 under Suzuki's partnership with Toyota.
Priced between £29-32k, the all-new S-Cross stands at the intersection of oddity and ordinariness in the Suzuki range. It may look like just another moderately stylish C-Segment SUV but it comes fully laden with Suzuki's own-brand engineering genius which is unmatched in the automotive world. Nothing in contemporary car culture beats the Allgrip "Select" system that Suzuki has developed for four-wheel drive. Rather than reacting after grip is lost by any wheel, like most 4wd systems, Allgrip controls the vehicle to prevent grip being lost in the first place. Hat tip here.
Likewise, the 48v mild-hybrid technology which gets its first outing in the S-Cross is Suzuki's very own inspired weirdness and deserving of an award for innovation simply in itself. To simplify an extraordinarily complex system, it is easiest to say that this set-up provides extra power when it is needed (such as when starting -up or during flat-out acceleration) but also supplies a boost to the efficiency of the 1.4-litre petrol engine such that an average of 50mpg is an expectation that you can take for granted. Just brilliant.
The S-Cross has been evolving for nearly 20 years but this latest version is the most radical departure in terms of looks. A bluffer, more assertive front end is complemented with squarer LED lights, while the rear-end, with light-bar, looks nothing like its predecessors. The glasshouse has been completely redesigned, with a new shape for the quarter-lights.
Alas, the new broom has not entirely swept the interior clean. Suzuki may describe this S-Cross as "all-new" but those words hardly apply to the interior which is not much changed from the 2013 version. Drab plastics and uninspired fabrics predominate. The easy-to-operate infotainment system is new but can hardly be viewed as a knockout. My extremely aged mother-in-law complemented the front passenger seat for its comfort and the support it gave to her back.
A suspension system which is so supple that it comes close to matching Ford's (that's big talk, in case you don't know) makes road driving an unexpected pleasure – despite a considerable degree of body roll in corners and less than thrilling handling and steering.
Thanks to the Allgrip system, however, off-road capabilities are top-notch. They may not fully match a Defender but they'll get you out of almost any trouble you're ever likely to encounter in the British Isles – which ought to be enough for 99% of us.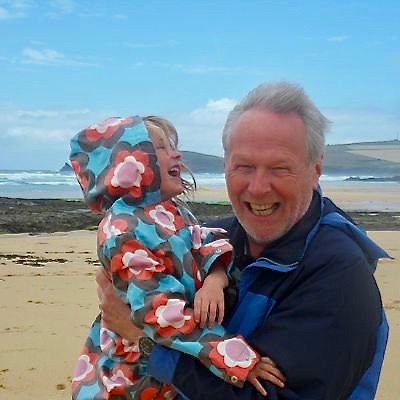 Neil Lyndon
Motoring Correspondent
Neil Lyndon has been a journalist, broadcaster and writer on the UK's national stage for 40 years, writing for every "quality" newspaper on Fleet Street. He started writing about cars and motorbikes for The Sunday Times in the 1980s and was Motoring Correspondent of the Sunday Telegraph for 20 years, having previously written a column on motorbikes for Esquire. He is also recognised as a leading commentator on gender politics, having published No More Sex War in 1992 – the first ever critique of feminism from a radical, egalitarian point of view.
What the others say on YouTube
A selection of the latest video reviews of this car….Just click to watch on this page.
Recent Reviews
The latest cars, suvs and crossovers reviewed by our experienced journalists.
Car Reviews
Mazda is never afraid to be different; it shows in their latest MX-30 REV Car Reviewed: Mazda MX-30 …