---
Driving a car ought to feel like exactly like this," I thought while powering the new BMW 420d M Sport Coupe along deserted Scottish country roads.
Though it is completely up-to-date in all departments – being drawn from the 3 Series for its communications technology, its safety equipment and its chassis engineering – there is something distinctly last-century about the 420d.
For a start, its twin-turbo diesel engine, with 190bhp and 400Nm of torque will soon be about as illegal and frowned upon as a packet of untipped Senior Service fags. Even though it is enhanced with a mild hybrid system, Ursula Von Der Leyen will certainly purse her lips and shake her head disapprovingly.
Its rear-wheel-drive, supplied through an eight-speed automatic gearbox with paddle shifts on the steering wheel, will soon be as much forgotten as the Gaelic language, kept alive only by isolated enthusiasts and recluses living on remote islands.
Similarly, there's something so timeless about its beauty that you can practically put a date on it. If, at any point in the last 60 years, you had asked a little boy to draw a two-door sports coupe, he would probably have come out with something close to this classical outline. In fact, its long bonnet and swoopy lines carry some resemblance to the 507 two-seater which captured my own heart when I saw it the 1956 Automobile Year at the age of nine. We have seen Ferraris, Maseratis, even Datsuns along these lines. What the BMW 420d tells us, with complete certainty, is: "This is how a car ought to look, and that's the end of the story." Yet, we may never see the like again.
It's not just Luddite nostalgia that makes me feel a pang of regret for this car: it's mainly a sense of loss for drivers in future. When all vehicles are fitted with transmitters that will relay all details about their location and performance to a central authority and see instantaneously and unarguably, when you break the speed limit, a car like the 420d will become pointless. If you can't work this car hard on empty roads and feel its sublime 50:50 front/rear balance and its magnet grip hanging on to your line through corners, there's minimal point in owning it other than to show off to neighbours (and if that's your purpose, you might as well park an empty dummy on the drive). It won't be long, therefore, before rear-wheel-drive becomes as redundant as heeling-and-toeing.
Regretting this loss may be as silly as bewailing the fact that nobody knows how to drive a four-in-hand any longer but, to my way of thinking, for a human being to connect emotionally and physically with a car through a combustion engine and a gearbox, a throttle pedal and a steering wheel was one of the higher achievements of industrialisation.
No purely electric car will ever afford the pleasures that the BMW 420d provides in its very nature.
Shame.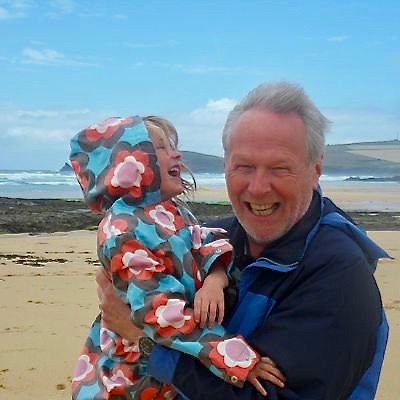 Neil Lyndon
Motoring Correspondent
Neil Lyndon has been a journalist, broadcaster and writer on the UK's national stage for 40 years, writing for every "quality" newspaper on Fleet Street. He started writing about cars and motorbikes for The Sunday Times in the 1980s and was Motoring Correspondent of the Sunday Telegraph for 20 years, having previously written a column on motorbikes for Esquire. He is also recognised as a leading commentator on gender politics, having published No More Sex War in 1992 – the first ever critique of feminism from a radical, egalitarian point of view.
What the others say on YouTube
A selection of the latest video reviews of this car….Just click to watch on this page.
Recent Reviews
The latest cars, suvs and crossovers reviewed by our experienced journalists.
Humans at BMW have put a certain amount of A.I. into their new iX and i4 EVs. Don't be concerned…yet. Artificial Intelligence (A.I.) is created by human intelligence. Sensibly, the driver is still in charge and can use or not use all of BMW's ideas at the press of a button…or swipe of a finger,…
When it comes to the art of designing new cars, BMW is one manufacturer that's shown it has plenty in the locker to surprise, delight and intrigue. Welcome to the BMW X2 xDrive25e Barely a month goes by now, it seems, without some new, bold and diverse offering appearing from Munich's renowned Bayerische Motoren Werke.…
Continue Reading BMW X2 xDrive25e a clever, sporty, pricey eco contender
What is the criteria for a 'great' car? How many 'great' cars are there? Over the years, many, of course, and we can keep adding to the list. On this list I would put this diesel engined, BMW 530d Touring xDrive MSport that we tested for a week, it simply didn't put a foot wrong.…
Continue Reading BMW 530d Touring xDrive MSport, one of the greats