What have you got today?" asked my friend as we came out of the pub and stood beside the car that I had driven to our lunch.
---
"It's a new Ford Ka," I answered.
He squinted at the badge on the back in disbelief.
"This is never a Ka!" he said. "The Ka is a little thing like an egg on wheels. I remember when it first came out I was living in Barcelona and thought 'This is the perfect car for this city'."
"Well, it's a little more than a Ka," I said. "It's a Ka+."
In fact, I was understating the position. The car I had borrowed for a week was not just a Ka+ but a Ka+ Active. This is a Ka, therefore, that aspires not to be compared with a Sinclair C5 but, equally improbably, with a Toyota Land-Cruiser. It's the Ka as SUV – which means it comes with standard-fit roof rails, 15" alloys, raised ride height and what Ford describe as a "Rugged Bodystyling Kit with Active front wing badges". These adornments, including chunkier bumpers and wheel arches, are meant to suggest that the car could handle anything that the elements might throw at it on a wet Tuesday afternoon in Barcelona (if such a phenomenon can be imagined). That swaggering boast might even be true.
Setting all that aside, my friend's observation was bang on the money. Nobody who fell head over heels in love with the Ford Ka – as I did – in 1996 would recognise this present model as being in any way a direct descendant of that original city car of genius. This version of the Ka is not only bigger than the first Fiesta we ever saw, but I would also put money on it being as big as the original Focus. A proper 4/5 seater, this Ka could easily function as the family car without any need for anything more substantial. In the original Ka's back seats, you couldn't transport anything much bigger than a budgerigar. I took my 88-year-old mother-in-law for her weekly jaunt to the supermarket in the Ka+ Active and she loved how easily she could get in and out and was impressed with the way the loadspace swallowed her bags of groceries. Any car that wins me Brownie points with Granny gets special affection from me.
A car with underbody reinforcements, designed for travel on rougher surfaces, may be exactly what is needed today to negotiate Britain's abominable roads. Even if you live in the suburbs, you might be in a better position to withstand the shocks of the potholes in a Ka+ Active than a flimsy little city car. The Macpherson strut and torsion beam rear suspension of the Ka+ Active is the same as the standard Ka+ but the raised ride height allows it to soak up more bruising trauma from the broken overbanding and the crumbling verges. Meanwhile, body roll through corners is not noticeably magnified.
Our test car came with the one petrol engine on offer which is Ford's three-cylinder 1.2 litre, 81 bhp number. It's a sweet little engine and returned 43 mpg in our hands, but it's certainly no fireball. Acceleration from 0-62 mph in 13.5 seconds and a top speed of 105 mph is the kind of performance you would have expected from a family hatch 35 years ago.
Doesn't much matter. The Ka+ Active is pleasant to drive and enjoyable to keep. Best of all was the all-in price of £13740 which was the kind of price you might expect to pay today for a proper size of Ka.
That is, one about the size of a marble.
---
Car reviewed: Ford KA+ Active On the road £13,740 0-62mph 13.5secs Top speed 105mph Fuel Economy combined 49.6mpg CO2 emissions 129g/km Max Power 84PS Torque 115Nm Transmission 6-speed manual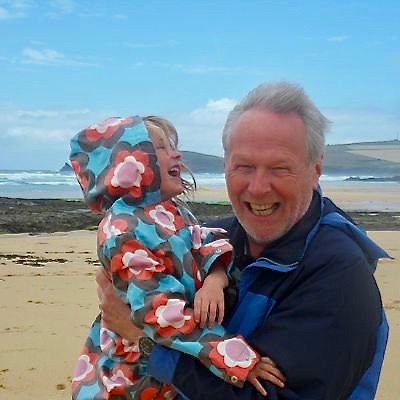 Neil Lyndon
Motoring Correspondent
Neil Lyndon has been a journalist, broadcaster and writer on the UK's national stage for 40 years, writing for every "quality" newspaper on Fleet Street. He started writing about cars and motorbikes for The Sunday Times in the 1980s and was Motoring Correspondent of the Sunday Telegraph for 20 years, having previously written a column on motorbikes for Esquire. He is also recognised as a leading commentator on gender politics, having published No More Sex War in 1992 – the first ever critique of feminism from a radical, egalitarian point of view.
Watch what the others say on Youtube…
---
"The success of your journey and your destination all depend on who's driving."
Bruce Springsteen

Tweet
---
Super cool looks and the Toyota Prius are not words that often fit together in the same sentence, let's be honest Car Reviewed: Toyota Prius Z E-Four (Japanese Spec) But now they do. Take a look at this smart new 5th generation Prius that I've just been driving in Japan. Like wow…would you not agree?…
Continue Reading The New Toyota Prius 2024, coming to the UK