Last month, I couldn't decide whether I would choose a Fiesta ST or a Focus ST for my personal transport. This month, Ford have generously provided the answer in the form of the Puma ST.
---
Here we have the best of all worlds. The standard Puma is already a seriously good-looking piece of kit; the ST's bodykit – with revised styling front and rear, black painted roof and red brake calipers – makes it even more stylish and eye-catching. An increase of 3cm in height thoroughly suits the car's overall stance, as do its 19" alloy wheels.
The high and firm bolsters on the Recaro front seats made it slightly awkward for my mother-in-law to slide her bottom in and out of place when I was ferrying her to the supermarket, but anybody younger than 91 might not find it too much of a trial. If you reverse those digits, you might find a driver who would appreciate the flat-bottomed steering wheel and the alloy pedals, but anybody over 19 might feel that they could manage to live perfectly well without them.
The 200 bhp 1.5 litre EcoBoost engine suits this Puma like a hand in a glove and its 320 Nm of torque or pulling power provide a punch of acceleration which shifts the car from 0-60 mph in under 6.5 seconds. Ford give the average mpg as 41.5, but mine was only 35.4, which I would guess is nearer to a real-world figure.
When you choose the Track setting on the options button, a glorious racket – cosmetically enhanced by Ford's engineers – roars from the dual slash-cut exhaust. Stiffened suspension and strengthened anti-roll bars supply a degree of stability and lack of body roll in corners which no so-called SUV ought to offer. Handling and steering are as precise and secure as the Fiesta from which the Puma ST is drawn.
Unlike the Fiesta ST, however, that suspension is not so rock hard as to make your bum die on a long drive; nor is it set soft to assuage any complaints from family who might be thrown about in corners, as in the Focus ST. This may make the Puma sound like a compromise, but it is no such thing: it is ideal in its own right.
Our test car came with a powered tailgate which added £600 and a Performance Pack that put on a further £900. With all extras, the price rose to £30495, which may seem like a ridiculous amount of money for a compact car but, in the context of performance-oriented SUVs, it's something of a snip.
On the subject of Ford ST models, I would like to say that I now regard this Puma ST as the last word.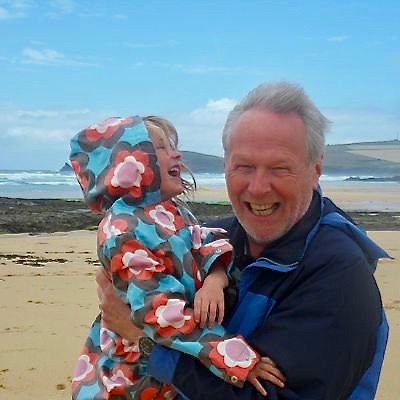 Neil Lyndon
Motoring Correspondent
Neil Lyndon has been a journalist, broadcaster and writer on the UK's national stage for 40 years, writing for every "quality" newspaper on Fleet Street. He started writing about cars and motorbikes for The Sunday Times in the 1980s and was Motoring Correspondent of the Sunday Telegraph for 20 years, having previously written a column on motorbikes for Esquire. He is also recognised as a leading commentator on gender politics, having published No More Sex War in 1992 – the first ever critique of feminism from a radical, egalitarian point of view.
What the others say on YouTube
A selection of the latest video reviews of this car….Just click to watch on this page.
Recent Reviews
The latest cars, suvs and crossovers reviewed by our experienced journalists.
One thing the Ford Ranger Raptor doesn't do is hide its light under a bushel Pick-Up Reviewed: Ford Range Raptor 3.0L V6 EcoBoost 10-speed Auto 4WD On the inside it's a bit more subtle but not much, with sports seats clad in leather and alcantara in dark grey with orange accents and stitching; the steering wheel is similar with a …
It's always a great week with a Ford Ranger Wildtrak Car Reviewed: Ford Ranger Wildtrak 2.0 Diesel Pick-ups have really become dual-purpose vehicles for many; the double cab makes it as good as many cars for refinement, comfort and size with the load-lugging ability you would expect. People love them for their versatile and reliable nature, power and towing ability, …
By any standards, the new Ford Connect Grand Tourneo Active is a fabulously handy piece of kit Car Reviewed: Connect Grand Tourneo Active 2.0L EcoBlue 7-Speed Auto FWD During its week with me on test loan, I used the Tourneo to:- How many vehicles on earth could deliver that bunch of tricks? The rear two seats in our seven-seater, long …