A little boy walking through our village, on his way to school with his father at his side, stopped stock still on the pavement when he saw the new Ford Transit Connect Sport coming his way. Then he looked at me through the windscreen, grinned from ear to ear, and stuck up his thumb.
---
In my experience, little boys usually tend to act this way when they set eyes on a McLaren, Ferrari or Aston Martin. You can also be sure of the thumbs-up treatment if you are in an Ariel Atom. However, it has never happened before that a kid on this street gave me this sign of enthusiastic approval when I was at the wheel of a van.
It must have been the stripes that did it.
Broad black stripes, bisected with a strip of our test car's metallic silver body paint and fringed in orangey/yellow run up the bonnet of the Connect Sport and down the double doors at the back. It's the kind of decoration a 17-year-old might stick on a Transit if it was his first car and he was trying to make it look cool.
In fact, that's the general spirit that runs throughout this endearing vehicle. What has been created with the Transit Connect Sport is exactly what my three teenage mates and I would have dreamt of achieving in 1966 when we each put in £5 to buy the old Ford 10 van which was the first four-wheeled transport any of us had ever owned. We did our best to make it look racey, but the nearest we came to that effect was the witty sticker on the rear doors that said, "Don't laugh: your daughter might be in here." The Transit Connect Sport that Ford has produced would have been to us – as to the little boy on the pavement – the acme of cool.
As well as the stripe, the Transit Connect Sport has been pimped-up with a chromed rear scuff plate and a fancy body kit including wide mouldings. Instead of the three-seat bench which is common to all forms of Transit, a pair of heated sporty bucket seats, part-upholstered in leather, have been installed (which presumably make it more difficult for the driver to have his way with the neighbour's daughter). My own neighbour – whose daughter is far too sophisticated to contemplate lowering herself to travel in any van – looked inside the van and said, "Everything here can be found in a Mondeo or a Focus, can't it?". That's just about right. From the dual-zone air-condition to the DAB sound, Bluetooth and 4.2" screen for satnav, the Transit Connect Sport has got everything that makes Ford one of the most civilised of all mass producers.
I have always liked the Transit Connect to drive. It's genuinely lively and pointable and the set-up for the driver is excellent for comfort, ergonomics and forward visibility (for rearward and three-quarter visibility, you might as well have a white stick). I couldn't detect much difference between the so-called Sport version and the standard van, but that doesn't matter. Either way, it's a pleasure to get behind the wheel.
Where the Transit Connect Sport does score, however, is by dint of being not a pretend car but a real, no-nonsense van. With sliding doors on both sides and those full-length double doors at the back opening on to a loadspace of 3.6 cubic metres and a payload of around 967 kg, this vehicle came to me like manna from heaven at a time when my house and garden were progressively being buried under mounds of detritus. Into the back went all the plastic sacks of paper and cardboard we had been building up since Christmas; the remains of the trampoline we dismantled last autumn which has been despoiling the garden for months; a load of flooring that has been growing mould in the garage for years; the clothes-drying whirligig that went wonky last Spring; the Sky box and controls that became redundant when I decided not to watch any more football; and masses more. When I reached the dump and opened the doors to show the load to an attendant, I said, "We've been having a bit of a clear-out." He whistled as he looked in and said, "So you have."
To obtain these benefits from a standard Transit Connect, you might not have to spend much more than £15000. With all its pimping-up, our Sport version costs double that amount.
That's an XXXX of a lot of money to pay for a van – even if it might get you an occasional thumbs-up.
---
Van reviewed: Ford Transit Connect Sport LWB, on the road price £26,166 with options as tested £29,460 Engine 1499cc 4 cylinder diesel Euro 6.2 Fuel Economy Combined 56.5mpg CO2 emissions 130g/km Max Power 120PS@3600rpm Torque 270Nm@1750rpm Transmission 6-speed manual
What the others say on YouTube
A selection of the latest video reviews of this car….Just click to watch on this page.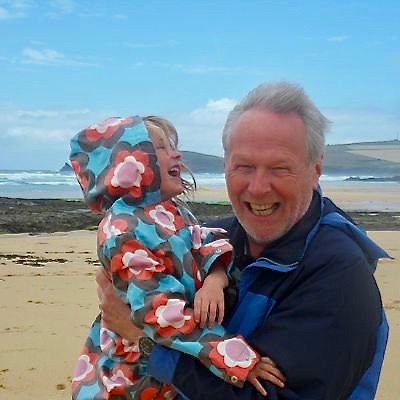 Neil Lyndon
Motoring Correspondent
Neil Lyndon has been a journalist, broadcaster and writer on the UK's national stage for 40 years, writing for every "quality" newspaper on Fleet Street. He started writing about cars and motorbikes for The Sunday Times in the 1980s and was Motoring Correspondent of the Sunday Telegraph for 20 years, having previously written a column on motorbikes for Esquire. He is also recognised as a leading commentator on gender politics, having published No More Sex War in 1992 – the first ever critique of feminism from a radical, egalitarian point of view.
" Drive | Quotes "
"When I see an Alfa Romeo go by, I tip my hat." – Henry Ford

Tweet
One thing the Ford Ranger Raptor doesn't do is hide its light under a bushel Pick-Up Reviewed: Ford Range Raptor 3.0L V6 EcoBoost 10-speed Auto 4WD This beast of a pick-up deserves to be measured in proper feet and inches measurements: 6' 5" tall, 6' 9" wide and 18' long; in Code Orange paintwork, this…