Watershed moment"; "mould breaker"; "Tesla-buster".
---
Those were some of the accolades that came to my mind when I first drove the all-electric Jaguar I-Pace at a launch event three years ago. I went on: "In nearly 30 years of writing about cars, experiencing the Jaguar I-Pace for the first time must count as a top-five moment. This overblown hyperbole came back to me last week when, for the first time, I had the opportunity to borrow an I-Pace for an extended test. I feared I might find that I had egged the pudding a fraction more than it deserved.
Not so: I am happy to report that the I-Pace is standing up well and appear to these eyes to be, perhaps, the first classic of the electric age. It may not be going too far to say that it's as great a car as Jaguar has ever made (well, setting aside the D-Type, maybe).
First off, it has to be said that the I-Pace design is Scot Ian Callum's most stunning creation for Jaguar – the one that deserves to be the memorial for his time with the company. After a relatively tentative start as the Jaguar's Director of Design nearly 25 years ago, with many designs exhibiting a touch of uncertainty or irresolution in some dimensions (especially the rear), the lines Callum drew for the I-Pace remain a comprehensive unity of confident assertion and original inspiration.
It doesn't look like an SUV, but neither would you say it was an estate, a sedan or a coupe, though it includes hints of all those categories. Three years after it first appeared, it is still true to say there is nothing quite like it on the road. Lamborghini's Urus comes closest.
It even has some of the presence of a sports car, with a profile like a sprinter about to hurtle out of the blocks.
And boy, can this car hurtle! If you floor the accelerator pedal at around 60 mph, your head will be jolted back against the restraint. A few supercars are faster from 0-60 mph than the I-Pace's 4.5 seconds, but no road car delivers more oomph from 60-100 mph. There's a long straight near my place where I always give performance cars the beans to see what they can deliver. Before the I-Pace arrived, the record was held by the Aston Martin DB11, which topped out at 109 mph before we ran out of road. The I-Pace touched 116 mph and was still pulling like a train when I had to back off.
The positioning under the floor of the dual electric motors that generate 400hp adds stability and bottom to the I-Pace's handling, giving it – with permanent all-wheel drive – and agility and predictability in corners that belies its size and weight. The range is officially given as 240 miles but, in the real world, is likely to be closer to 150. An 80% charge is said to take 40 minutes when using a 100kW DC fast-charger or 10 hours with home-charging equipment. My week with the car proved the truth of these claims.
All of those figures and characteristics are improvements on Tesla's Model X but what distinguishes the I-Pace and sets it apart is the depth of its build quality.
Stunning as Teslas are, a suspicion always hangs around them that the conventional manufacturers retain superior know-how in such fields as finish and build quality. It certainly looks that way from the reliability records. And so it proves with the I-Pace. Jaguar has obviously said, "Let's use everything we know to make Tesla look amateur." So, from the shut-lines to the stitching on the upholstery, they have achieved seamless robotic perfection.
The interior is a masterpiece. It combines a strong sense of modernity with an underlying respect for traditional values. The fat, comfortable seats with synthetic leather upholstery are not at all at odds with the all-digital instrument panel and the infotainment touch-screens, which are the last word in innovation. The buyer can even opt for wooden trims, which would undoubtedly fit just as logically as the ebony carbon fibre trims in our test car.
However, Jaguar's most outstanding achievement with the I-Pace is to bring it to market at tens of thousands of pounds less than the price of a Tesla Model X. The last Tesla Model X I drove was well over £100,000 with all extras. The I-Pace which is just being taken away from my house as I write, causing me a pang of heartache at its loss, was £77015 all-in.
No contest, in my book.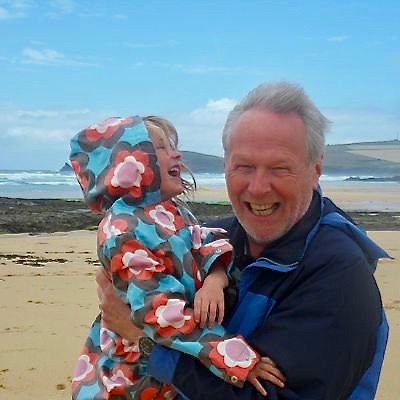 Neil Lyndon
Motoring Correspondent
Neil Lyndon has been a journalist, broadcaster and writer on the UK's national stage for 40 years, writing for every "quality" newspaper on Fleet Street. He started writing about cars and motorbikes for The Sunday Times in the 1980s and was Motoring Correspondent of the Sunday Telegraph for 20 years, having previously written a column on motorbikes for Esquire. He is also recognised as a leading commentator on gender politics, having published No More Sex War in 1992 – the first ever critique of feminism from a radical, egalitarian point of view.
What the others say on YouTube
A selection of the latest video reviews of this car….Just click to watch on this page.
Recent Reviews
The latest cars, suvs and crossovers reviewed by our experienced journalists.
Mazda is never afraid to be different; it shows in their latest MX-30 REV Car Reviewed: Mazda MX-30 R-EV It joins the pure battery MX-30 and the CX-60 PHEV in the marque's range with a PHEV powertrain which utilises a sub-900cc rotary engine acting as a generator to power the electric motors for the wheels, as there is no direct …
The Honda e:Ny1 – Even AI cannot make sense of the name, just call it the latest electric SUV from Honda Car Reviewed: The Honda e:Ny1 Advance reviewed at the first UK Driving launch I can't say the name enthuses me. Cars often have had silly names, such as the Subaru Brat, Austin Princess or Isuzu Bighorn. Even chatGBT4 doesn't …
Is the need for speed taking a back seat? Car Reviewed: Škoda Enyaq iV vRS On the road, the coupe is an exciting, refined, smooth-driving car with 299PS, 0-62mph of 6.4s and a top speed of 111mph. However, the performance is slightly underwhelming for the vRS, a tradition for sporting Skodas. However, it does probably feel slower than it actually …