"Do you think we're going to make it up the hill?"…
---
Car Reviewed: MG4 EV SE (Long Range)
---
Asked my wife when we were less than a mile from our house with 8% charge remaining in the new MG4 EV"Yes, I do think so," I answered in a voice of Napoleonic confidence that masked my anxieties. "I'm going to give it a go."
She was grimly silent. If it all went wrong, there was no doubt as to who was going to cop it.
We had been away for the weekend. When we left to drive home on the Sunday morning, the range indicator on the MG4 was showing 34 miles, which was double the distance to our home. I assumed that had to be all right, without needing to stop to recharge. Idiot. Buffoon. Dolt. Nincompoop.
I hadn't taken account of the weather, which was bitingly cold. With the air-con running full blast, the range indicator dropped like a stone. About two miles from our house, the MG4 began to falter, with feeble response when I pressed the accelerator pedal.
Our house is up a winding country road in Scotland, at the top of a hill 300' above sea-level. It gets so steep in the last 150 yards before our drive that cyclists who are so foolhardy as to tackle the hill usually have to get off and walk the last bit. This was the section my wife was worrying about while I was pretending not to have a care in the world.
In the event, we were both right. The MG4 did get us home, but with almost its last breath. The car slowed to little more than walking pace as it crested the hill, though I was getting cramp in my right leg from the force my foot was applying to the accelerator pedal. It finally crawled into our turn and ran down the incline to our gates. Phew!
If you haven't experienced range anxiety, this is what it feels like – a combination of babyish terror together with seething rage against yourself for the incompetence of your planning and your lack of foresight. If the governments of the western world have their way (and they will), we'll all be getting acquainted with this state of mind someday soon.
However, if you have to have an all-electric car (and we do), the MG4 EV has a lot to offer.
In the first place, it needs to be emphasised that the fault, that Sunday morning, was all mine. The version of the MG4 we had borrowed is called Long Range for a reason: it can ostensibly go 281 miles on a fully-charged battery. That would have been more than enough if only I had fully charged the battery before leaving for our weekend away instead of chancing my arm, holding a wet fingertip up to the wind and breezily saying, "Oh, I'm sure it will be all right." You've got to bring a bit of adult common sense to the party if you're going to operate an all-electric car (you also need to find charging points that are both open and operational, but that's another story).
The Association of Scottish Motoring Writers recently voted the MG4 EV their "Best Electric Car Under £40000. Explaining their choice, the President of the ASMW, Jack McKeown, said, "What delighted us about the MG4 EV was that it does the basics so well. It's one of the cheapest electric cars in the UK…but it looks good and drives nicely as well. The MG4 is proof that EVs can be cheap to buy and own as well."
I was one of the ASMW members who voted for the MG4 EV for all the reasons given above.
The MG4 EV strongly reminded me of the Polestar 2 that I loved so much when it came to me on loan earlier this year. Like the Polestar, the MG4 has lithe, coupe-like looks, ultra-modern digital cockpit, enrapturing handling and neck-snapping acceleration, but it starts at little more than £25000 including a seven year warranty to boot, compared with the Polestar's £50000+.
And it will go almost 300 miles on a full battery…so long as you remember to charge it up.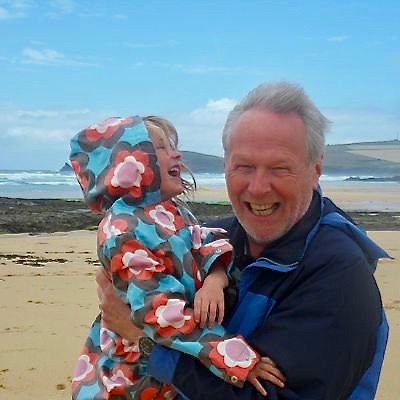 Neil Lyndon
Motoring Correspondent
Neil Lyndon has been a journalist, broadcaster and writer on the UK's national stage for 40 years, writing for every "quality" newspaper on Fleet Street. He started writing about cars and motorbikes for The Sunday Times in the 1980s and was Motoring Correspondent of the Sunday Telegraph for 20 years, having previously written a column on motorbikes for Esquire. He is also recognised as a leading commentator on gender politics, having published No More Sex War in 1992 – the first ever critique of feminism from a radical, egalitarian point of view.
What the others say on YouTube
A selection of the latest video reviews of this car….Just click to watch on this page.
Recent Reviews
The latest cars, suvs and crossovers reviewed by our experienced journalists.
Car Reviews
The Honda e:Ny1 – Even AI cannot make sense of the name, just call it the latest electric SUV …