"Nice car," was my friend's verdict on the new MG5 EV SW…
---
"But I shan't be buying one, I think." That pretty much sums up my view, too.
As I have written before in this space, I drive this guy to an exercise class every Friday. Because he needs a new car, I always make a point of picking him up in my test car for the week. He takes a detailed interest in the build quality, the ride, the sound insulation, even the glove box. The appearance doesn't bother him much because he is blind. However, his other senses – especially hearing and touch – are especially acute.
Feeling his way around the cabin of the MG5, he declared himself impressed with the leather upholstery and the faux carbon finishes of the dashboard. He admired the ease with which he – a very large man – could get in and out. He enjoyed the car's turn of speed (0-60mph in 7.1 seconds) when I floored the accelerator pedal.
But he was put off by the fact that this car wouldn't be able to carry him to the football without unbearable hassle and uncertainty.
He happens to be a lifelong supporter of a club 125 miles from where we live. He attends every time they are playing at home. The ostensible range of the MG5 EV is exactly 250 miles but, when it was 100% charged overnight at my house, the range indicator said 197 miles. In order to make his journey there and back to the football, therefore, my friend would have to find a charging point that was both vacant and working during the match.
He adamantly ruled out any possibility of taking this chance. Which is why he is looking at rechargeable hybrid Toyotas.
Not many people are blind football supporters, of course, but my friend's dilemma will be common to many people contemplating the purchase of an all-electric car: the limitations of range and the uncertainties about recharging simply rule out many electric cars currently on the market if the purchaser is buying one car only. If you are in the position where you can run two cars, using the electric-only for local journeys and a conventionally-fuelled vehicle for longer trips, it's a different story.
If that were my position, I would certainly consider the MG5 EV. It's a very impressive piece of work for £28995. Better quality of build and finish is not to be found on the present market at that price, nor will you find a more lavishly-equipped car for the same money.
It's not the most thrilling drive in the world, not least because body control tends to get a bit wobbly when the car is being pushed through corners. Some potential customers might feel uncertainties about the availability of MG's dealer and servicing network but, when I put my postcode into the company's search mechanism, it turned up three dealers within half an hour's drive of my remote house in the Scottish hills.
On one point, however, we should not be deluded. This large and comfortable SUV has nothing to do with MG's long history as a maker of outstanding sports cars and, apart from its badge and its HQ in London, it isn't remotely British. One of our idiot national newspapers recently recommended buying MG products for patriotic reasons, which is as laughable as saying that a Samsung mobile phone is a British product if encased in a Union Jack sleeve. As a subsidiary of the Shanghai-based SAIC Motor corporation, MG is now one of the largest importers of Chinese-manufactured cars in the UK, but the brand name is nothing more than an empty shell.
None the worse for that.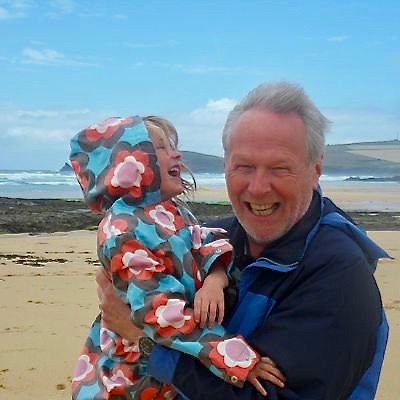 Neil Lyndon
Motoring Correspondent
Neil Lyndon has been a journalist, broadcaster and writer on the UK's national stage for 40 years, writing for every "quality" newspaper on Fleet Street. He started writing about cars and motorbikes for The Sunday Times in the 1980s and was Motoring Correspondent of the Sunday Telegraph for 20 years, having previously written a column on motorbikes for Esquire. He is also recognised as a leading commentator on gender politics, having published No More Sex War in 1992 – the first ever critique of feminism from a radical, egalitarian point of view.
What the others say on YouTube
A selection of the latest video reviews of this car….Just click to watch on this page.
Recent Electric and Hybrid Car Reviews
The latest cars, suvs and crossovers reviewed by our experienced journalists.
Car Reviews
Mazda is never afraid to be different; it shows in their latest MX-30 REV Car Reviewed: Mazda MX-30 …