A true story:- I was helping a blind man (don't ask why) into the front seat of the test car that had been delivered to my house only an hour earlier.
---
"What kind of car is this?" he asked. A reasonable question for a blind man.
"It's a Seat Ateca," I answered. "Oh," he said. "New to me."
"Me, too," I said as I closed his door and walked around the back of the car to go to the driver's side. On the way, I checked out the name on the tail. "Actually," I said as I got into the driver's seat. "It's a Cupra."
He roared with laughter. "Typical bloody motoring journalist," he scoffed. "Doesn't even know the name of the car he's driving."
What he didn't understand, of course, was that I was right on both counts: it was an Ateca. And it was also a Cupra – "Cupra" being the term for the performance-oriented sub-brand of Seat (something like Vignale for Ford and Lexus for Toyota).
I took it out on him when we entered a motorway slip road. There I followed the late Alan Clarke's advice that you should always floor the throttle pedal on a slip road because a) no police or speed cameras are ever positioned there and b) because it helps to join the traffic at motorway speeds.
"Wow!" said the blind man, pressed back in his seat, "that's impressive!"
"What speed do you think we touched?" I asked.
"70?" he guessed.
"Not even close," I said.
When I told him the true figure, he was astounded. I am not repeating it here in case it should be used in evidence against me but let's just say it was fast enough to make you feel that your brain might go into a permanent seizure.
You might be able to guess, however, when I say that the official figures for the two-litre turbo petrol 296 bhp Cupra Ateca we borrowed show 0-60 mph in under five seconds and a top speed of 150+ mph – faster than a Civic Type R.
Then Seat has the nerve to go and call this car an SUV Crossover. It's nothing of the kind. If this car should be considered in the same category as a Citroen Berlingo (not that we've got anything against the Berlingo), then your correspondent is a banana. If they are going to insist on calling it an SUV, I would have to say it's the best one ever
This, comrades is truly one hot number. The engine, gearbox and four-wheel-drive system are essentially the same as the kit on a Volkswagen Golf R, which is capable of putting a Porsche Macan firmly in its place. The fact that this Ateca looks thoroughly square and unintimidating and makes no rowdy song and dance from the two pairs of double exhaust tailpipes under its tail only adds to the enchanting surprise it delivers when you give it a bootful of welly.
It is true that the wheel arches are fractionally raised and the transmission does include settings for Snow and Off-Road (along with +Sport and "Cupra" which fully unveil the demonic side to this car's character), but I think I would rather trek up our drive in Scotland in carpet slippers than attempt to overcome a snowdrift in this Ateca.
It's also beautiful inside – up to the highest VW Group standards. The only drawback is a bronze-coloured Cupra symbol on the boss of the steering wheel which is a bit yuk. The sumptuous Alcantara upholstery looks as fancypants as a Porsche but turns out to be as heavy-duty as a Lada. My klutz of a teenage daughter spilt an open sachet of tomato ketchup on the back seat which would typically be enough to wipe about £5000 off the resale value of any car. After a quick dab with a damp J-cloth, however, not a sign of that disaster remained.
Seat claim 34 mpg. Our average for the week was 31.4 mpg after giving the car a proper pasting.
You wouldn't care about that degree of difference. Neither – if you shared my view – would you object to the all-in figure of £37845.
I would call that cheap at the price.
---
Car reviewed: Cupra Ateca 2.0 TSI DSG-auto 4Drive 300PS on the road price £37,845 0-62mph 5.3secs Top speed 153mph Engine 1373cc 4 cylinder unleaded Euro 6.2 Fuel Economy Combined 33.6mpg CO2 emissions 168g/km Max Power 300PS@5300-6500rpm Torque 400Nm@2000-5200rpm Transmission 7-speed Automatic DSG
Watch what the others say on Youtube…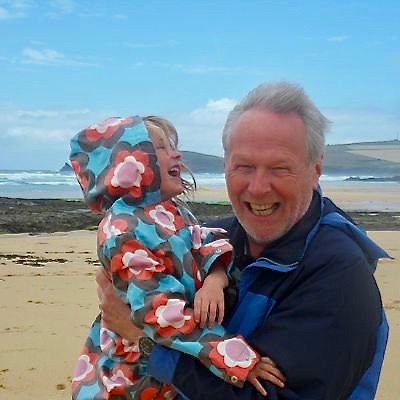 Neil Lyndon
Motoring Correspondent
Neil Lyndon has been a journalist, broadcaster and writer on the UK's national stage for 40 years, writing for every "quality" newspaper on Fleet Street. He started writing about cars and motorbikes for The Sunday Times in the 1980s and was Motoring Correspondent of the Sunday Telegraph for 20 years, having previously written a column on motorbikes for Esquire. He is also recognised as a leading commentator on gender politics, having published No More Sex War in 1992 – the first ever critique of feminism from a radical, egalitarian point of view.
" Drive | Quotes "
"Leave sooner, drive slower, live longer." – Author Unknown

Tweet
Walking up to the Mini Cooper S Resolute edition, you could be forgiven for thinking that it's black Car Reviewed: MINI Cooper S 5-Door Hatch Resolute Edition However, it is actually a very dark green, known as Rebel Green, a nod to the days gone by when Minis raced and were painted in a similar…
Read our review Review – Mini Cooper S Hatch 5-Door Resolute edition