Father/chauffeur/nag-in-chief I drumming my fingers on the steering wheel of the Kia Niro outside the house, waiting for Her Royal Highness to deign to take her seat.
---
Our younger daughter was late for the school run. She couldn't find her glasses. Her hair was still wet from the shower. Time was ticking on.
When she finally belted up, I switched the Niro's six-speed DCT automatic transmission into Sport mode. Obviously, I wasn't going to be taking any risks with my child on board but I needed to shave any surplus seconds that might be found off the 12-mile journey through Fife and into the Ochils in Clackmannanshire ("Why not let the little bugger be late and take the consequences?" you may ask).
Despite looking about as sporty and speedy as a filing cabinet, the Niro rose to the challenge admirably. I would guess that the average purchaser of this 1.6-litre hybrid SUV would be as likely to select the Sport settings and use the paddle gearshifts as the average purchaser of a 4×4 would be to need four-wheel drive. Even so, the Niro acquitted itself with aplomb. The Sport setting speeded up the gear changes and tightened the handling to the point where this soft and comfortable family bus was in reality putting on something like a hustle. While my daughter was finishing her Economics homework in the passenger seat, I was taking the fastest line through corners where I could see ahead and giving the Niro the gun on straights to overtake slow-moving traffic. The girl never once looked up from her exercise book to see what was going on. The car was as undisturbed as the passenger. When we arrived at the school gates on time, I was rather pleased both with myself and with the Niro.
Though this was the best moment in my week with the Niro, it was far from being the only one. From the start, my whole family liked this car.
The wide and heavy doors were beyond the reach of my 90-year-old mother-in-law when she was trying to shut herself in from the passenger seat but she admired the evident build quality in their solid heft. Nobody said a word about the Niro's appearance, which has all the aesthetic delicacy and delight of a carpenter's workbench but everybody enjoyed travelling in its leather-upholstered seats and taking advantage of its bum warmers on chilly autumn mornings (at my advanced age, I more appreciate the heated steering wheel).
An immensely long list of kit fills a whole page of the spec sheet and all of it appears to be included in the "on-the-road" price of £27100, except for the premium paint job which an extra £585 + VAT.
This makes the Niro a bit of a bargain against its ostensible rivals in the family SUV category – such the Seat Ateca, Peugeot 3008 and Skoda Karoq. Kia's standard seven-year warranty always gives it the edge, in my mind, in any straight comparison of value for money with rivals. Moreover, the 48.8 mpg I averaged in my week with the loan car far exceeds anything I have achieved in any of those competitors.
I am left with the feeling that I wouldn't mind one of these charmers at all, despite it looking as square as a brick, although it does have a tiger's nose.
---
Car reviewed: Kia Niro 1.6 GDi HEV '3' 6-speed DCT , on the road price £27,100 0-62mph 11.1secs Top speed 101mph Engine 1580cc 4 cylinder unleaded Fuel Economy Combined 54.3mpg CO2 emissions 119g/km Max Power [email protected] Torque [email protected] Transmission 6-speed DCT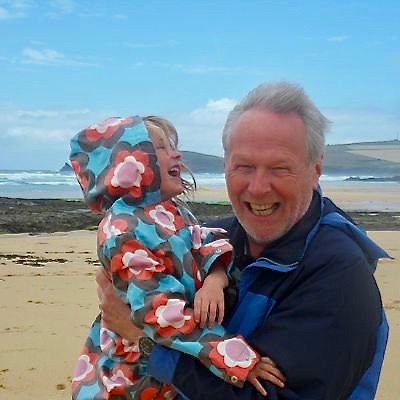 Neil Lyndon
Motoring Correspondent
Neil Lyndon has been a journalist, broadcaster and writer on the UK's national stage for 40 years, writing for every "quality" newspaper on Fleet Street. He started writing about cars and motorbikes for The Sunday Times in the 1980s and was Motoring Correspondent of the Sunday Telegraph for 20 years, having previously written a column on motorbikes for Esquire. He is also recognised as a leading commentator on gender politics, having published No More Sex War in 1992 – the first ever critique of feminism from a radical, egalitarian point of view.
What the others say on YouTube
A selection of the latest video reviews of this car….Just click to watch on this page.
Recent Reviews
The latest cars, suvs and crossovers reviewed by our experienced journalists.
High-power supercars, mind-bending 0-60 times and big engines, every now-and-then one's tastebuds and expectations need to be reset and the Kia Picanto GT-Line does just that. No, I'm not talking about EVs, as even these are in an arms race of their own between chasing 0-60 times or seeing how much range they can squeeze…
Read our review Kia Picanto GT-Line – The perfect palette cleanser
If you asked me what EV you should buy, my first answer would immediately be "a Kia" why? Because, quite simply, they're at the top of their game right now (along with Hyundai, though I'm yet to sample their wares) and in my mind, Kia offer the best volt-for-your-buck when it comes to EVs. But,…
Read our review Kia e-Niro and Kia Soul EV: The convert's choice.
The Kia Sorento is a superb SUV in a market that often delivers nothing out of the ordinary What car comes with a beach, a wood-burner, a café or its own forest? They are part of the "nat sounds" available in the highly sophisticated infotainment system. They are a calming or relaxing influence in a…
Read our review The extremely good All-New Kia Sorento 4 SUV