Our local town is home to one of the most acclaimed and expensive private schools in Scotland. At school run times, therefore, the main street is like a Concours d'Elégance for expensive, show-offy cars. Maseratis vie with Teslas.
Every other car is a Range Rover or Discovery. BMWs and Mercedes are 10-a-penny. Driving a Jaguar is taken as a sign that the parents are struggling to find the school fees.
In this elevated company, a Peugeot or a Citroen would be expected to look like a poor cousin. But, when I was passing through the town recently in the new Peugeot 5008 and, later, in the Citroen C3 Aircross, heads were turning in admiration. One or two jaws might even have been agape in wonder.
PSA – the owners of both those French brands – have evidently decided that, since all cars are essentially the same under the skin and no car owner ever lifts the bonnet or gives a damn about suspension geometry, they might as well throw the entire kitchen, including sink and baby's bath-water, at the appearance and styling of their cars, inside and out.
Peugeot describe the new 5008 as "a compact MPV/mid-sized crossover SUV" which has so many different meanings that it effectively means nothing. What we can say with certainty, however, is that the 5008 – which is effectively a stretched version of the extremely admirable 3008 – is an extraordinarily handsome family car. No other seven-seat family bus that we can think of might deserve to be bought for its looks alone.
Our test car came with bodywork as dazzlingly white as George Clooney's teeth and roof as shimmeringly black as Darth Vader's cloak. Chrome strips illuminated the flanks, each set into a little hollow of high-polish black.
Slanty lines of LED lights on the front; chrome rubbing strips on the sides; flat roof rails; narrow, rectangular exhaust tailpipes; chunky bumpers and ranks of rear lights all add to the confident assertiveness of the appearance.
Inside, I promise, you there is no more stylish car on earth than this 5008. As with the new Volvo XC40 (which has, for my money, the interior that is hardest to beat among new cars at present ), shiny piano black panels and inserts abound in the Peugeot. The steering wheel is a little oblong with flat top and bottom like the ones in F1 cars a generation ago. This gives plenty of room to view the high-level dials, the 12.3" screen facing the driver where the instrument panel would normally be and the 8" touchscreen in the centre console (but, of course, the steering wheel also obscures the cruise control. Peugeot wouldn't be Peugeot if there wasn't some control you had to work out by blind touch). The rear row of leather-upholstered seats is for small children only, but the stretched body gives Skoda Super-like acres of space for adults in the first and second rows. The panoramic sunroof on our test car was pure joy as was the impeccable Focal sound system.
Our £34000+ test car was fitted with the 1200cc three-cylinder turbocharged petrol engine that, astonishingly, produces no less than 131 bhp and is capable of 50+ mpg. It had a "Sport" button that speeds up changes in the six-speed automatic gearbox and tightens the suspension. Even given that option, however, this sedate family conveyance is not a car you would choose to throw into a corner with abandon…
…that's for the Citroen C3 Aircross, a car as surprising for its performance as for its looks.
As with the 5008, PSA have ransacked their toolboxes and paint boxes and thrown the entire contents at the appearance of the Citroen C3 Aircross. In the process, they have done a splendid job of making it look entirely original.
Theoretically, this car is up against the Renault Captur, Vauxhall Mokka and Nissan Juke but, in my view, its only direct competitor among sub-compact crossovers is the Mini Countryman; and, again from an entirely personal point of view, the thoroughly endearing Citroen wipes the floor with the Mini, not least over price.
Our £20845 test car (about half the price of a Countryman) came with an orange roof and grey bodywork that gave it a vaguely military appearance, like a GI's tin mug. It wouldn't have been entirely surprising to find big white numerals painted on its roof for the benefit of aerial spotters. I loved the Tonka toy character of the chunky bumpers and recessed light housings and was delighted by the surprise of finding the protective strips for the wheel-arches neatly flush to the bodywork instead of sticking out like Justin Trudeau's eyebrows. Boot space is a startling 410 litres with the rear seat in place, 520 when it's folded.
Most of all, however, I enjoyed giving this car some proper welly on the deserted Scottish country roads where I live.
With the same 1.2 turbo engine as the 5008, this C3 Aircross was decidedly no sports car in straight-ahead performance; but it's a genuinely little belter through corners, hanging on gamely and coming out ready for more.
Despite the fact that my memories of Citroen go back to when Charles de Gaulle was in nappies, I can't remember one that was more of a pleasure to drive ever, ever, ever.
Well done, on all fronts, PSA.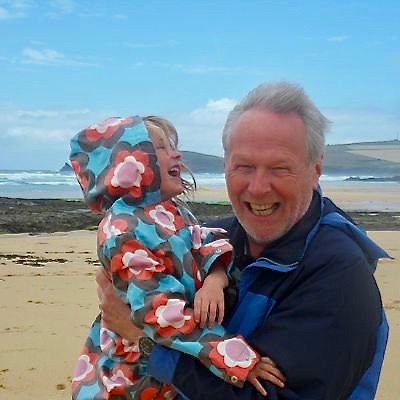 Neil Lyndon
Motoring Correspondent
Neil Lyndon has been a journalist, broadcaster and writer on the UK's national stage for 40 years, writing for every "quality" newspaper on Fleet Street. He started writing about cars and motorbikes for The Sunday Times in the 1980s and was Motoring Correspondent of the Sunday Telegraph for 20 years, having previously written a column on motorbikes for Esquire. He is also recognised as a leading commentator on gender politics, having published No More Sex War in 1992 – the first ever critique of feminism from a radical, egalitarian point of view.
Watch what the others say on Youtube…