"Is this the complete nanny state car?" asked my older daughter when I was driving her in the new Škoda Enyaq. "Have you seen all these messages mothering us?"
---
When, for instance, you switch off the Enyaq, a message comes up on the massive 13" Cinemascope-size central screen asking if you have remembered your keys and your mobile phone. It doesn't quite go so far as to remind you to take a hankie and point out that your nose needs wiping. Still, it is the nearest we have ever seen to the car Kurt Vonnegut imagined in his novel Player Piano which kept coming out with cheery messages such as "Have a good day, now!" and "Don't take any wooden nickels!". In Vonnegut's narrative, the owner gets so vexed by these helpful little maxims that he picks up a baseball bat and beats the car to death.
The Škoda Enyaq didn't annoy me that much, but its know-all self-righteousness did certainly get on my nerves, especially when its autosteer system so forcefully corrected my lines on corners that it felt as if the steering wheel was being yanked out of my hands. This is the car that is so certain it knows better than you what's good for you that Insulate Britain should take a fleet of Enyaqs to block the M25 instead of putting their own bodies on the line.
Then there's the name. Škoda has chosen a long run of baffling names that seem to be drawn from the Inuit language – including Kodiaq, Karoq and Kamiq – but Enyaq is the one that comes closest to looking as if it has been written down back-to-front. Makes just as much sense either way.
Apparently, in this case, Škoda has turned for inspiration to Irish Gaelic, where the word "Enya" means source or essence of life. It might be a good name for an Irish whiskey but for an all-electric car….?
Once you get over these mild exasperations, the Enyaq turns out to be a fine piece of work – possibly one of Škoda's best ever.
Blocking the light from our house like a warehouse when it stood on our drive, the Enyaq was undoubtedly one of the biggest SUVs ever to come our way. Only the Rolls-Royce Cullinan has ever exceeded its dimensions – and that model is closer to a tank than a car. Our test car came in a spec they call Loft, which is fitting for a vehicle with as much space inside as an attic. When the rear seats are folded, over 1700 litres of load space are created – which may be as much as most people have in their roof space.
Despite that bulk, the Enyaq shifts itself quite rapidly and is bloody good to drive. The 82kWh battery pack and 204PS electric motor transmit power only to the rear wheels and drive this SUV-cum-removal-van to 60 mph in eight seconds. There are paddles behind the steering wheel, but they modulate the level of braking recuperation in the absence of gears to change. Very handy. A low centre of gravity and excellent weight distribution provide outstanding balance and pushing this car through corners using the regenerative braking is a delightfully rewarding art.
Using a 50kW charger, the batteries will return to 80% capacity in only one hour and 10 minutes. The range is supposed to be 332 miles on a full charge, but I reckon 280 would be closer to the mark.
A price tag of £39350 feels entirely wrong for a Škoda but having your own personal Margaret Thatcher in the car to put you right was never going to come cheap.
---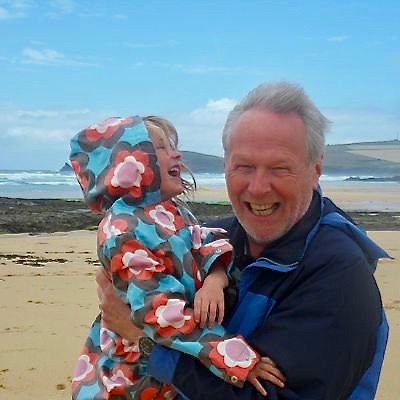 Neil Lyndon
Motoring Correspondent
Neil Lyndon has been a journalist, broadcaster and writer on the UK's national stage for 40 years, writing for every "quality" newspaper on Fleet Street. He started writing about cars and motorbikes for The Sunday Times in the 1980s and was Motoring Correspondent of the Sunday Telegraph for 20 years, having previously written a column on motorbikes for Esquire. He is also recognised as a leading commentator on gender politics, having published No More Sex War in 1992 – the first ever critique of feminism from a radical, egalitarian point of view.
What the others say on YouTube
A selection of the latest video reviews of this car….Just click to watch on this page.
Recent Electric Car Reviews
The latest cars, suvs and crossovers reviewed by our experienced journalists.
Mazda is never afraid to be different; it shows in their latest MX-30 REV Car Reviewed: Mazda MX-30 R-EV It joins the pure battery MX-30 and the CX-60 PHEV in the marque's range with a PHEV powertrain which utilises a sub-900cc rotary engine acting as a generator to power the electric motors for the wheels, as there is no direct …
The Honda e:Ny1 – Even AI cannot make sense of the name, just call it the latest electric SUV from Honda Car Reviewed: The Honda e:Ny1 Advance reviewed at the first UK Driving launch I can't say the name enthuses me. Cars often have had silly names, such as the Subaru Brat, Austin Princess or Isuzu Bighorn. Even chatGBT4 doesn't …
Is the need for speed taking a back seat? Car Reviewed: Škoda Enyaq iV vRS On the road, the coupe is an exciting, refined, smooth-driving car with 299PS, 0-62mph of 6.4s and a top speed of 111mph. However, the performance is slightly underwhelming for the vRS, a tradition for sporting Skodas. However, it does probably feel slower than it actually …