On its way to the Hermes return point, the enormous package might have been tailor-made to fit the new Audi Q2 35 TFSI S line S Tronic.
---
At 1200x900mm, the package was almost too big and cumbersome to manage single-handed, but I huffed and puffed and jiggered it around until, with barely a millimetre to spare all round, it slid neatly onto the flat floor created by folding the rear seat.
Among the revolutionary benefits of SUVs, their carrying capacities are probably the one we least consider. Still, the change they have brought into everyday life is astonishing when you think about it. As my Hermes package proved, owning a compact SUV like the Q2 gives every family the load-lugging capabilities of a small van at the flick of the catches on the rear seat.
And that's just one ingredient in the package that makes up the Audi Q2. If you consider this SUV's intrinsic qualities and all the things it can do, an SUV in this league represents almost as much of a change in human life as the introduction of the mobile phone. When I first started out as a journalist, the kit I had to lug around felt like going on manoeuvres as a fully-loaded infantry soldier. Pens and pencils and notebooks; typewriter, paper and carbons; tape-recorder and cassettes; camera, lenses and film. You'd fill three bags before you even packed a pair of socks. Now, the only thing you need is a computer the size of a wallet that you can slip into your pocket.
The little Audi Q2 is similarly multi-talented: luxury car; load-lugger; sporty number; good-looker. Small wonder.
Its appearance did not set my pulses racing when our test car was first delivered, but I warmed to the design on longer acquaintance and with more study. Delicate pressings on the haunches, a sharp body kit, 19" alloy wheels and some dabs of brushed metal all enlivened the boxy body.
The 150ps straight four-cylinder petrol engine, with transmission running through two hydraulically actuated dry clutches and a seven-speed automatic gearbox, produces 0-60mph acceleration in a shade over eight seconds. That may sound a bit ho-hum, but when the drive mode is set to Sport and an open twisty road opens up, the Q2's firm suspension and gluey grip are more than capable of putting a smile on the driver's face. It may be no GTI, but it's also not so much of a Lada as it looks.
The infotainment system – controlled through touchscreen and buttons on the centre console – is probably the best in any small SUV and fully justifies the Q2's premium aspirations, as do the interior design, Alcantara upholstered front sport seats and knock-out 14-speaker Bang & Olufsen sound system. Audi interiors always speak the word "class" without embarrassment and the Q2's is as sybaritic as any.
This cut-above-the-rest attitude goes some way towards justifying the price. Audi is a byword for charging silly money, but £40025 did not seem too much to ask in my mind when I was struggling with that Hermes package.
I mean, you practically have to cough up that much these days for a decent Transit.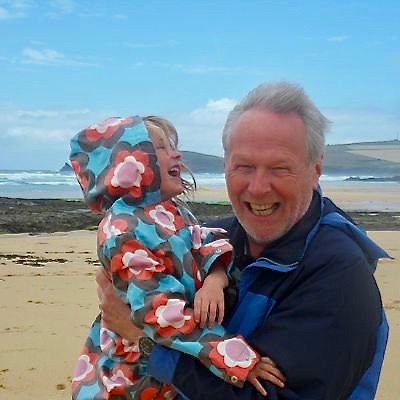 Neil Lyndon
Motoring Correspondent
Neil Lyndon has been a journalist, broadcaster and writer on the UK's national stage for 40 years, writing for every "quality" newspaper on Fleet Street. He started writing about cars and motorbikes for The Sunday Times in the 1980s and was Motoring Correspondent of the Sunday Telegraph for 20 years, having previously written a column on motorbikes for Esquire. He is also recognised as a leading commentator on gender politics, having published No More Sex War in 1992 – the first ever critique of feminism from a radical, egalitarian point of view.
What the others say on YouTube
A selection of the latest video reviews of this car….Just click to watch on this page.
Recent Reviews
The latest cars, suvs and crossovers reviewed by our experienced journalists.