Well, here's a first. When I was walking around our house to get in the new ST Line Focus which had been delivered for a week's loan, I was stopped in my tracks by the sight of the car's rear end.
---
"Bloody hell," I thought (or words to that effect). "That is a properly good-looking piece of work."
Such perceptions have never arisen between me and a Ford Focus in the past. Having known and admired every Focus since they first appeared 20 years ago – and having believed some were the best family hatchback on the market (ie better than a Golf) – I can truly say that there was never a single moment when my breath was taken away by their looks. Handling, yes. Balance of powers, every time. Finish, you bet. But looks? Leave it out.
The new car, however, is fabulously wrought, with delicate refinements adding up to an overall conception which has distinctive, individual appeal. Lowered ride height and wider flanks give the car a more muscular, aggressive look, complemented by wraparound lamps, front and rear. Some beautifully subtle creases and lines in the metal arrest the eye and please the senses, such as the long line that meanders from grille to tail-lamp along the edge of the bonnet. There may be people who would buy this car solely for its looks. Nobody ever said that about a Focus before.
The established virtues of the Focus have not been displaced by mere cosmetic vanities, however. All the performance for which the Focus has rightly been famed for decades was abundantly present in the 1.5-litre diesel version with eight-speed automatic gearbox I borrowed. On my regular test-route through the Ochils in Scotland where I live – a winding, twisty circuit with high-speed straights, no traffic and no speed cameras or patrol cars – I must honestly report that no front-wheel drive car in my experience has been more fun to hoon than this Focus. Even though I was giving it some serious welly, the car took every test that arose with undisturbed aplomb, like a champion show-jumper cantering around the ring and leaping an impossible sequence of fences. Apart from the obvious difference in top speed on the straights, I genuinely doubt I could have got round my circuit much faster in a Ferrari. You'd never guess this from the Focus's distinctly unfrightening figures – 0-62 mph in 10.2 seconds and a top speed of 120 mph – but it carries and safely retains such speed into and through corners that there's hardly a car in creation that could keep up.
Meanwhile, average fuel consumption genuinely does approach the published figure of 62.8 mpg. You might easily see 70 mpg on a motorway trip.
Our Ford Focus ST-Line test car was priced at just under £27000 but it came with about £5000-worth of kit including glass sunroof, heated steering wheel, wireless phone charging pad and all that.
I cannot get used to the idea that a family Ford can cost that kind of money. But, then, I never expected one to stop me in my tracks for its looks, either.
It's a whole new world out there, brothers and sisters.
---
Car reviewed: Ford Focus ST-Line X 5 door On the road £26,800 with options as tested £32,095 0-62mph 10.2secs Top speed 120mph Fuel Economy WLTP Highest 62.8mpg/Lowest 55.4mpg CO2 emissions 93g/km Max Power 120PS Torque 300Nm Transmission 8-speed automatic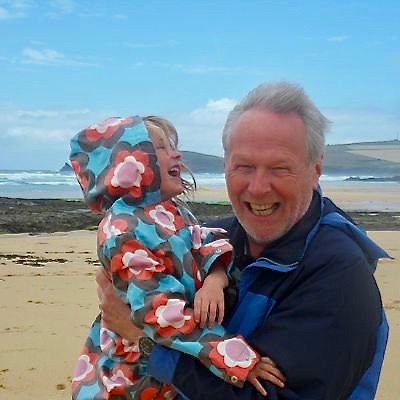 Neil Lyndon
Motoring Correspondent
Neil Lyndon has been a journalist, broadcaster and writer on the UK's national stage for 40 years, writing for every "quality" newspaper on Fleet Street. He started writing about cars and motorbikes for The Sunday Times in the 1980s and was Motoring Correspondent of the Sunday Telegraph for 20 years, having previously written a column on motorbikes for Esquire. He is also recognised as a leading commentator on gender politics, having published No More Sex War in 1992 – the first ever critique of feminism from a radical, egalitarian point of view.
Watch what the others say on Youtube…
" Drive | Quotes "
"Drive slow and enjoy the scenery, drive fast and join the scenery." – Douglas Horton

Tweet
Super cool looks and the Toyota Prius are not words that often fit together in the same sentence, let's be honest Car Reviewed: Toyota Prius Z E-Four (Japanese Spec) But now they do. Take a look at this smart new 5th generation Prius that I've just been driving in Japan. Like wow…would you not agree?…
Continue Reading The New Toyota Prius 2024, coming to the UK