My initial approach to the MG ZS which came to me on loan last week was shaped entirely by prejudice.
---
For no good reason at all, I detested it on sight.
"This not an MG," I subconsciously seethed, while gazing scornfully at the anonymous-looking SUV on my drive and the large, octagonal MG badge on the tail which also functions as the opening handle for the hatchback. "This is just another one of those dreadful abortions that have debased the company for decades, concocted by people who haven't got the faintest clue what MG stands for."
God knows, we have seen enough of those misbegotten MGs – and not just from the benighted days of the MG Rover Group. Even in the 1930s, the company was turning out stodgy saloons that had no connection with the carefree, wind-in-your-hair motoring in the dear old two-seater which Bertie Wooster so rightly celebrated. Few horrors in the entire MG catalogue equal the dismal MG Magnette Mark IV of the 1960s though the ZR, the ZS and the CityRover of the last days of the MG Rover Group ran it close.
Now, courtesy of the Chinese manufacturer, SAIC, we get yet another of those anonymous faux 4×4 things with front-wheel drive only which infest the modern world like a plague, all pretending to be to countryside rangers yet having no off-road capability, all with pudding handling and dismal driving dynamics. Why does this have to happen to MG?
Thus spoke the voice of ignorant bigotry. If I hadn't driven the MG ZS, I would never have known better.
In the first place, the one-litre engine in my test car turned out to be a sweet little nut.
It's another of those three-cylinder gems that are increasingly popular and which belt out surprising powers with reasonably good figures for fuel consumption (average 44.8 mpg). So vigorous was the pulling power under the bonnet of our test car that I assumed we must have been sent the 1.5-litre version with 105 bhp; but no: it was the version with less capacity which, surprisingly, has even more oomph at 109 bhp. It seems a strange thing to put two different versions on sale which are so nearly identical in powers but there we are.
The six-speed automatic gearbox through which these powers pass can be a touch clonky in its changes but steering, handling, ride and braking are all perfectly passable. It wouldn't hold a candle to a Mazda CX3 in a comparative test of driving dynamics but it exceeds that excellent item of kit for interior passenger space and for the size of its boot. For good measure, the MG also outclasses the Nissan Juke in those dimensions.
For those with long memories, the plastics of the fascia and dashboard and the leather-effect upholstery may all be uncomfortably reminiscent of a Lada Niva; but not many of the people who might buy the MG ZS will know or care about that comparison. They will rightly have been drawn to this car by the spectacularly low £15495 price of the top-end Exclusive model which we drove and by its Kia-rivalling seven-year warranty.
That promise distinguished this MG from all of its predecessors on whom we now look with such sentimental eyes. No of those old rustbags ever gave their owners that peace of mind. They all disintegrated into bran flakes at the first touch of a summer dew.
Car reviewed: MG ZS 5-Door Hatchback On the road £15,495 0-62mph 12.1secs Top speed 112mph Fuel Economy Combined 44.9mpg CO2 emissions 144g/km CO2 Max Power 111PS@5200rpm Torque 160Nm@1800-4700rpm Transmission 6-speed automatic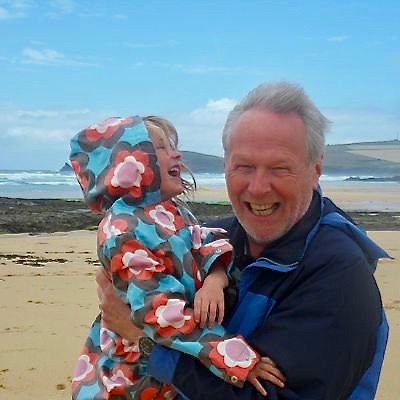 Neil Lyndon
Motoring Correspondent
Neil Lyndon has been a journalist, broadcaster and writer on the UK's national stage for 40 years, writing for every "quality" newspaper on Fleet Street. He started writing about cars and motorbikes for The Sunday Times in the 1980s and was Motoring Correspondent of the Sunday Telegraph for 20 years, having previously written a column on motorbikes for Esquire. He is also recognised as a leading commentator on gender politics, having published No More Sex War in 1992 – the first ever critique of feminism from a radical, egalitarian point of view.
Watch what the others say on Youtube…
" Drive | Quotes "
"A tree never hits an automobile except in self defence." – Woody Allen

Tweet
Super cool looks and the Toyota Prius are not words that often fit together in the same sentence, let's be honest Car Reviewed: Toyota Prius Z E-Four (Japanese Spec) But now they do. Take a look at this smart new 5th generation Prius that I've just been driving in Japan. Like wow…would you not agree?…
Continue Reading The New Toyota Prius 2024, coming to the UK