It tells you something about the way the world is moving these days…
---
That you can go to the launch of a new car and find the most gripping element to be a presentation on the manufacturer's future developments of fuels and drivetrains. When the same can be said of two consecutive cars that arrive on loan for road testing, you know for sure that the earth is shifting under our feet.
For the first 80 years of the development of the automobile, the most important considerations for customers and critics were design and the means of propulsion. Over the last 40 years, those features have been progressively displaced in importance by technological developments.
The introduction of the microprocessor led to a frantic arms race between manufacturers to offer ever more complex management systems and IT accessories in cars. In recent years, it seemed as if their number one ambition was to make children feel as much as home in the back of a car – with gaming, streaming and social media constantly on tap – as they would in their own bedrooms.
Now we're back almost where the story began over 100 years ago. The political pressures that have been applied to manufacturers to go green or die have produced a plethora of drivetrain solutions that haven't been seen since the rivalry between steam and petroleum as propulsive powers for automobiles.
Take the launch of the new Mazda CX-5 crossover. In itself, it is unquestionably an estimable car but the speech by Jeremy Thomson, MD of Mazda UK outlining plans for that corporation to achieve carbon neutrality by 2050 was riveting.
Their ambition is to reduce CO2 levels by 50% by 2030 (compared with 2010 levels) but, unlike everybody in government and most of the automotive world, Mazda foresees that internal combustion will remain "the base power for 95% of engines until 2030". Given that perspective, Thomson said that Mazda were committed to the development of what he called "the ideal internal combustion engine " – which presumably means the one that is most efficient and emits the least greenhouse gases. In Mazda's reckoning, only 5% of cars will be fully electric by 2030 so what they are looking to achieve is a scaleable architecture for cars that is capable of supporting multiple different solutions.
Among those different solutions are mild hybrids, EVs, plug-ins and rotary engines that can act as generators. They are working on biofuels that can be used in existing internal combustion engines and which will allow customers to contribute to reducing CO2 without necessarily switching to electric. Further along those lines, they are looking at algae-based renewable fuels, used cooking oil and – most far-out of all – "diesel made by synthesising atmospheric carbon and hydrogen".
"How the hell does that work?" was a question put to Jeremy Thomson by a journalist after the presentation.
"Expensively," he answered ruefully.
Mazda has always been a highly individual, almost idiosyncratic company, resolutely devoted to going its own way. Over the decades they have come out with hosts of innovative approaches – not least the rotary engines which they have pioneered so brilliantly. But they are really striking out on their own in these policies towards CO2 reduction. You can only applaud and wish them well.
Meanwhile, right on cue, here come two new hybrids from Ford that lay out a path to the future not in theory and presentational slides on a screen but in hard metal.
As models in their own right, the Kuga and the S-Max are both getting a bit long in the tooth but in their latest hybrid form, they are positively reinvigorated.
The new S-Max Hybrid is the first-ever electrified version of that venerable people carrier, giving it a fuel-efficient, petrol-electric powertrain without compromising the practicality and adaptability of that excellent seven-seater. In the luxurious £42,940 Vignale version, we were lucky enough to borrow, a 190PS 2.5 Duratec engine is supported by electric power to provide acceleration from 0-60 mph in about 9.5 seconds at the same time as overall fuel consumption works out at over 42mpg.
Exactly the same set-up powered the £33945 ST-Line Edition Kuga which came to us the following week. Again, a model which is coming towards the end of its production cycle is given a new lease of life through the combination of conventional internal combustion and electric. In this case, vivid acceleration and rewarding driving dynamics are complemented by rather amazing fuel economy of well over 50mpg.
We live in amazing times.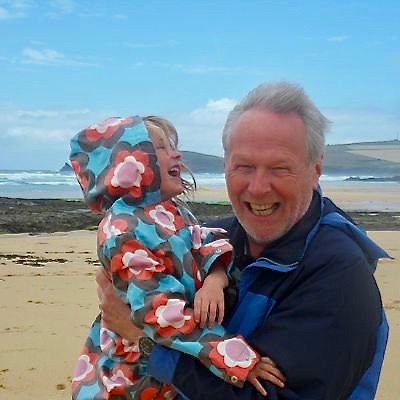 Neil Lyndon
Motoring Correspondent
Neil Lyndon has been a journalist, broadcaster and writer on the UK's national stage for 40 years, writing for every "quality" newspaper on Fleet Street. He started writing about cars and motorbikes for The Sunday Times in the 1980s and was Motoring Correspondent of the Sunday Telegraph for 20 years, having previously written a column on motorbikes for Esquire. He is also recognised as a leading commentator on gender politics, having published No More Sex War in 1992 – the first ever critique of feminism from a radical, egalitarian point of view.
Recent Reviews
The latest cars, suvs and crossovers reviewed by our experienced journalists.
Car Reviews
Now that petrol cars aren't dead, the Škoda Fabia is an excellent choice for a small car Car R…