"You'll remember this moment for the rest of your life," I told my daughter, while driving the latest BMW 3 Series M Sport.
---
"Dad!" she answered, "put your hands back on the wheel!"
"In 50 years," I went on calmly, "you'll be telling your grandchildren about the first time you rode in a car that drove itself."
"That's assuming that I am going to live another 50 years," she screeched. "I don't like this. I don't feel safe."
Two delicate bands of bright light popped up across the steering wheel of the BMW 3 Series and the green steering wheel in the heads-up display (which tells you that the semi-autonomous system is in control) turned yellow. The car was signalling the same message as my daughter: get your hands back on the wheel, it was saying.
All it needed was the lightest application of my fingertips to adjust our progress through a long turn on the motorway and then the system was back in control. I started tapping my hands on my thighs in time to the music on the system. My daughter sighed exasperatedly.
She seemed not to share my sense of wonder at having lived long enough to experience a car which (to a certain extent) can drive itself. Neither did she seem to me much impressed when I said, "For my money, pound for pound, this is the best car in the world at the moment." There are points where communication between a father and a daughter tends to founder.
That, however, remains my opinion, even two weeks after the 320d xDrive M Sport was prised from my unwilling hands and driven away from our home. Rarely have I been so reluctant to see a test car turn out of our drive and disappear forever.
A BMW 3 Series has to work hard to win me over. Along with a rooted disinclination to go along with the herd who automatically salver over any product that comes out of Munich. I also have a long-term aversion to the 3 Series on account of the number of outright jerks I have known who owned one (or, to be more precise, drove one which had been bought by their company). There's just some company you don't want to keep on earth and, for me, the society of BMW 3 Series owners is one of them.
Despite everything, however, I have to give in and hold up my hands. There just isn't any beating this baby, comrades. Even after 40 years of production and six generations of 3 Series, the old formula of four-door/three-box/two-litre diesel/six-speed gearbox/rear-wheel transmission proves, yet again, that, if you're going to make a car, this is the way to do it. Thirty years ago, when the first 5 Series appeared, I unhesitatingly called it the best car in the world. It's neatly fitting, then, that the title should now pass to this 3 Series which, dumbfoundingly, is the same size as that original 5 Series. At almost £40,000 it seemed to me to be more than the equal of cars twice the price.
My household was divided over the M Sport body kit additions to the 3 Series. My wife and daughter thought the multiple muscular surfaces of the rear end were trying too hard to make an impression and that the cool, simple front end was too austere; but I found no fault with either perspective, perhaps because I was drooling over the performance.
All 3 Series have majored on offering sports' car handling with saloon car comforts, but none in the whole history of the model has so perfected this combination. Complaints were aired in some quarters in my family over the firmness of the ride, but you'll hear no such wingeing from this direction. All my senses overflowed with delight in the engagement this car provides to the driver on open, empty roads such as those around my home in Scotland. It's genuinely extraordinary to achieve the synthesis of restfulness and rapidity, which is this car's forte. It's as if you've got an MX-5 saloon in your hands.
And one, moreover, kitted-out and specced to a laughable level of luxury and refinement. Apart from the semi-autonomous Cruise Control, you get BMW's 8.8-inch digital cockpit, which includes sat-nav, and goes on through Connected Package Plus, opening up Apple CarPlay preparation, Microsoft Office 365, real-time traffic information and remote services through a concierge.
You can even give your car its own name on the "Hey BMW" cloud-based voice service and it will answer when you call "Hey….."
I decided to call mine Perfecto.
---
Car reviewed: BMW 320d xDrive M Sport Saloon, on the road price £39,380.00 with options as tested £47,855.00 0-62mph 6.9secs Top speed 145mph Engine 1999cc 4 cylinder diesel Euro 6.2 Fuel Economy Combined TBC CO2 emissions 121g/km Max Power 190PS@4000rpm Torque 400Nm@1750rpm Transmission 8-speed automatic with manual mode AWD
Watch what the others say on Youtube…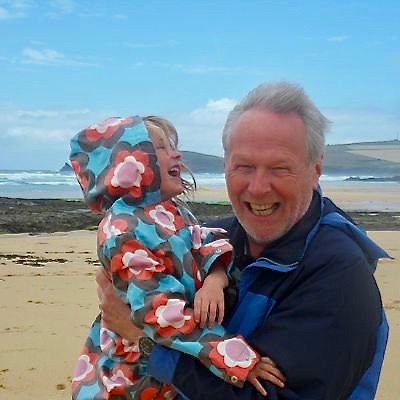 Neil Lyndon
Motoring Correspondent
Neil Lyndon has been a journalist, broadcaster and writer on the UK's national stage for 40 years, writing for every "quality" newspaper on Fleet Street. He started writing about cars and motorbikes for The Sunday Times in the 1980s and was Motoring Correspondent of the Sunday Telegraph for 20 years, having previously written a column on motorbikes for Esquire. He is also recognised as a leading commentator on gender politics, having published No More Sex War in 1992 – the first ever critique of feminism from a radical, egalitarian point of view.
" Drive | Quotes "
"If you don't drink, smoke, or drive a car, you're a tax evader."
– Thomas S. Foley

Tweet