A lot of attention was focussed on the Cupra Formentor which I had driven to a recent family occasion.
---
My extended family of in-laws were all tipping out of a restaurant after a birthday celebration. As we gathered in the car park to say our goodbyes. Nobody recognised it. Nobody had a clue. Not one person came out with the word "Seat", still less "Cupra" or "Formentor".
When I clicked the remote door release, puddles of light projecting the Cupra logo formed on the ground beneath the door handles. Nobody knew that they symbolised the performance arm of Seat. "Ah!" said one, "it must be the Batmobile." When I told them the car was called Formentor, some wit came out with "Sounds yeasty."
Hard to say if this anonymity might be an advantage or a liability for Seat. It is true that people do like to have a car that is not the same as everybody else's. But if nobody on earth has any idea what they are looking at, perhaps the approach might have been taken a little too far.
The Formentor is certainly engagingly unusual. Short of a Lamborghini Urus, you're not going to find an SUV body with more edgy shapes and muscular quarters. In point of fact, the Formentor does look like a short Urus.
This particular Cupra is not, however, one of those Tarmac blow-torches that have made the name legendary among enthusiasts. The 150 PS 1.5 litre TSI engine with which it is fitted provides little more than learner-level powers (0-62 mph in almost nine seconds). Comparing it with, say, the Leon Cupra ST 300 is a bit like comparing full-fat milk with skimmed. One is the real McCoy. The other has been so neutralised that it barely deserves the name.
The ride is fabulous. Road-holding and cornering are a joy. The bucket seats and Nappa leather upholstery are delightfully comfortable. The range of ambient lighting is as subtle as a watercolourist's palette. At £33125 all-in, you'd be pushed to find better value for money.
At the same time, there are a few drawbacks.
When you select D, the seven-speed DSG gearbox sometimes slips into S for Sports without so much as a by-your-leave. A message then comes up on the driver's display with an annoying "Eco tip" advising you to shift to less fuel consumptive driving.
"I don't need to be told that," is one of the commonest sounds in the cabin of this car as the exasperated driver responds to the bossiest and most intrusive of control systems. Alarms peep furiously at when a lane departure is sensed. The steering wheel is yanked out of your hands to correct a cornering line. It's like having a relative in the car who knows everything about driving but never took a test. Like those exasperating spectators at football matches who spend the whole time yelling at the referee, knowing nothing of the game apart from the rules.
I liked the Cupra Formentor quite a lot but I did wonder who might buy it.
So I asked that question of Seat but they never answered. Perhaps they don't know either.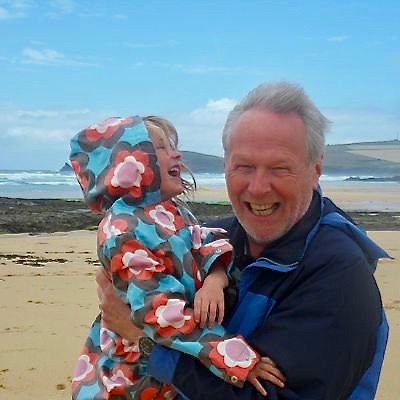 Neil Lyndon
Motoring Correspondent
Neil Lyndon has been a journalist, broadcaster and writer on the UK's national stage for 40 years, writing for every "quality" newspaper on Fleet Street. He started writing about cars and motorbikes for The Sunday Times in the 1980s and was Motoring Correspondent of the Sunday Telegraph for 20 years, having previously written a column on motorbikes for Esquire. He is also recognised as a leading commentator on gender politics, having published No More Sex War in 1992 – the first ever critique of feminism from a radical, egalitarian point of view.
What the others say on YouTube
A selection of the latest video reviews of this car….Just click to watch on this page.
Recent Reviews
The latest cars, suvs and crossovers reviewed by our experienced journalists.
Car Reviews
Now that petrol cars aren't dead, the Škoda Fabia is an excellent choice for a small car Car R…