At last, the Dacia Jogger, a Dacia which we can recommend with some enthusiasm
---
Car Reviewed: All-New Dacia Jogger Extreme SE TCe 110
---
The All-New Dacia Jogger is such an all-round winner that it would be unseemly to hold against it the shortcomings of earlier Dacias (especially in the build-quality department).
A seven-seat SUV with a starting price under £16000 has got to command attention. A not-bad-looking, well-equipped, versatile, economical family car for less than the price of the cheapest Fiesta must have a whole lot going for it from the get-go.
So long as that get-go comes after the name. In order to appreciate the virtues of this car, you have to make a conscious effort to avoid any consideration of its name. Dacia (which should be pronounced Dasher, in case you don't know) is bad enough, but Jogger is beyond the pale. You'd probably cover the name with gaffer tape if you owned this car.
Rising above such trivial carpings, we find a capable item of kit which is as long at 4.55m as a mid-range SUV but actually based on the platform of Renault's Clio. Climbing into the third row of seats in the back would be a challenge of contortion for anybody taller than 5'6" or older than 16. Still, they do provide extra practical capacity for anybody who is regularly transporting half a Cub pack or a hockey team.
With those seats in place, load space in the rear is probably less than a standard Clio's, but when they are folded, it expands to something like the size of a Land Cruiser's. This car can double as a furniture van if you take them out altogether (not too onerous a task).
The three-cylinder, one-litre turbo petrol engine produces a meagre 109 bhp and commensurately sedate performance, with 0-62 mph over 11 seconds. A hybrid model with more power should be joining the line-up next year, but, for the moment, that sluggardly unit is the only option.
With a litre of fuel costing as much as a cup of coffee, however, the Jogger's claimed 50+ mpg looks more appealing than its acceleration figures. The average for our week's test loan was closer to 44mpg, but that probably reflects my frequent efforts to make it go faster than a combine harvester.
That comparison also applies to the driving dynamics, which are slightly less lively. Trying to make this car change direction at speed produces the kind of reaction you might get from a shire horse if you rode it into the show-jumping ring. It groans in its depths as if to complain, "I wasn't built for this malarkey, mate."
There is, however, more than adequate compensation in the spec and the price. Our Extreme SE version came with keyless entry, heated front seats, an eight-inch touchscreen and as much chrome trim as a Russian general might wear on his chest. All this for a scarcely believable £18745.
For that kind of money, you could probably close your eyes and ears to the silly name.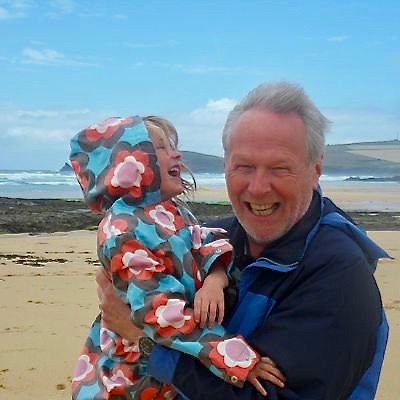 Neil Lyndon
Motoring Correspondent
Neil Lyndon has been a journalist, broadcaster and writer on the UK's national stage for 40 years, writing for every "quality" newspaper on Fleet Street. He started writing about cars and motorbikes for The Sunday Times in the 1980s and was Motoring Correspondent of the Sunday Telegraph for 20 years, having previously written a column on motorbikes for Esquire. He is also recognised as a leading commentator on gender politics, having published No More Sex War in 1992 – the first ever critique of feminism from a radical, egalitarian point of view.
What the others say on YouTube
A selection of the latest video reviews of this car….Just click to watch on this page.
Recent Reviews
The latest cars, suvs and crossovers reviewed by our experienced journalists.
Car Reviews
"How shall I recognise the car?" my daughter asked when I told her that I would be picking her up fr…