Most car reviews award the product with a number of stars out of five. However, we are dishing out Wows for the new all-electric Cupra Born
---
Car Reviewed: CUPRA Born 58kWh V3 150kW/204PS
---
Wow, wow and wow again add up to a phenomenal score.
It got a wow for the looks and another for the interior, and it even got a wow for the wheels. The wow for the infotainment system may have been decidedly muted and the wow for the performance wasn't entirely full-throated, so the total tally of wows adds up to four – which is more than we have been able to say for any Seat for a while.
Cupra is the premium brand for Seat (think Lexus/Toyota or Genesis/Hyundai). Any car they call Cupra is as good as they can make it. The Born – which is Cupra's first EV and takes its name from an area of Barcelona – is pretty much as good as can be. It needs to be. It's up against the Hyundai Kona and Ioniq 5, the MG5 and Kia EV6, to say nothing of a leading rival from a house next door.
The Born is, effectively, a reskinned and modified VW ID 3, with a comprehensively redesigned front-end and different interior. Like the VW, the Born is a five-door, five-seat hatchback which is available with three different battery sizes, all powering a single battery that drives the rear wheels. The biggest of those batteries theoretically offers a range of over 300 miles. Fully charged, the one in our V3 test car with 150kW/204PS was good for little more than 200.
That unit is good for 0-60 mph in little over seven seconds, but it runs out of puff at the top end and won't even exceed 100 mph. Ride height has been slightly lowered compared with the ID 3 with commensurate enhancements to the Born's grippiness in corners. It may not be an out-and-out thriller, but it's keen enough to put a smile on your face on an empty, well-surfaced country road. The regenerative braking system is good but not potent enough to allow you to balance the powers through the use of the accelerator alone – which is the best fun an EV affords.
If I hadn't checked the spec sheet, I would not have known that the front bucket seats were upholstered in "black Squagal yarn", and despite Googling the word, I still have no idea what Squagal means. All I can tell you is that I liked it a lot, along with all the other materials in the cabin.
The 12" touchscreen looks fab, but the operating system could drive you crackers with its complexity and ineffectiveness (I actually know some people who were tempted to buy a Born but were put off after a test drive by this one feature alone).
For myself, I could forgive anything for the sake of the wheels.
Wheels don't normally do a lot for me. Though I have heard motoring writers argue for hours over the merits of this set of wheels against that, fantasies about wheels have never kept me awake at night. Even as a kid, when I would dream of what I might do to a Ford Galaxie 500 if I ever got my hands on one, the wheels never came into it.
However, the 20" Hurricane alloy wheels on the Born were an entirely different story. For once in my life, I was lost in admiration, gazing at their charcoal hooded surfaces, making them look like a deadly weapon that Darth Vader might harbour under his cloak. – Wow barely cuts it.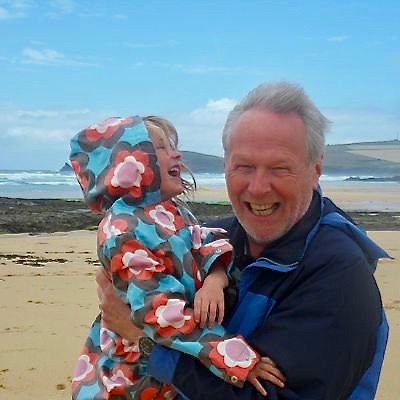 Neil Lyndon
Motoring Correspondent
Neil Lyndon has been a journalist, broadcaster and writer on the UK's national stage for 40 years, writing for every "quality" newspaper on Fleet Street. He started writing about cars and motorbikes for The Sunday Times in the 1980s and was Motoring Correspondent of the Sunday Telegraph for 20 years, having previously written a column on motorbikes for Esquire. He is also recognised as a leading commentator on gender politics, having published No More Sex War in 1992 – the first ever critique of feminism from a radical, egalitarian point of view.
What the others say on YouTube
A selection of the latest video reviews of this car….Just click to watch on this page.
Recent Reviews
The latest cars, suvs and crossovers reviewed by our experienced journalists.
Car Reviews
The Honda e:Ny1 – Even AI cannot make sense of the name, just call it the latest electric SUV …