"That's more like what we used to call a big car than a family hatchback,"
---
Car Reviewed: All-New Honda Civic e:HEV Advance 2.0 i-MMD e-CVT
---
I said to myself, emerging from the house and gazing at the long, swoopy profile of the All-New Civic e:HEV, the latest Hybrid model.
Its fastback rear-end put me in mind of the Rover SD1 of the late 1970s and 1980s, which was considered a large, "executive" car at the time. Looking up the record, I found that the SD1 was 4699mm in length. Checking the Honda, I discovered that it is 4551mm overall. Nothing in it.
The comparison continued when I had to drive my family home after a birthday outing. My wife and I were in the front seats, and our late-teenage daughters were in the back, along with the boyfriend of one of them. They are all full adult-size, yet everybody in the Civic had far more room to spread out than they would ever have had in the SD1.
It's slightly stunning to realise that this new Civic arrives on the 50th anniversary of the first car to bear that name. That 1972 Civic was a dinky little two-door coupe with a fuel-efficient 1169cc engine which could run on leaded or unleaded petrol and was designed to ease the pains of that era's fuel shortages (how little changes!) The only features it shared with the 11 generations of Civic that have followed would be brilliant, ingenious engineering and sound build-quality (good money says that the number of those original Civics still on the road today around the world would outnumber SD1s by 10/1).
Those qualities continue in the latest Civic. It may be more expensive than the Golfs and the Focuses it rivals, but it is not only bigger than them: it is also, hands-down, the best family hatchback on the market.
Instead of running on leaded or unleaded petrol, this version offers a choice of electric or internal combustion power, being a full hybrid that marries a two-litre petrol engine to an electric motor and batteries (by the way, what would be really handy at present would be for Honda to come out with an engine that can run on petrol and/or diesel). On its own, electric power will only drive you about 30 miles, so it's mainly suitable for stooging in cities or traffic jams. Still, the 180 bhp combination provides sturdy performance, with 0-60 mph in less than seven seconds. Even so, you can comfortably reckon on 55+ mpg (which is about 40 mpg more than I got from my V8 SD1 in the 1980s).
As well as doing away with the love-it-or-loathe-it styling of the previous Civic (I loved it and still do), Honda has completely rethought the interior, providing a model of simplicity and functionality with an uncluttered touchscreen and rotary dials for the air-conditioning. Practicality also rules in the rear, where a compartmentalised, hard plastic tray lines the boot space and a clever roller-blind boot cover snaps away when it's not in use.
That's the kind of intelligence you're paying for when you buy a Honda – It can't be beaten.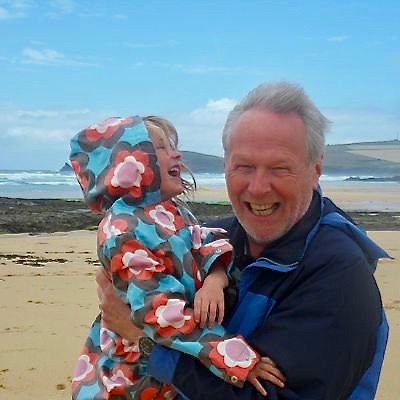 Neil Lyndon
Motoring Correspondent
Neil Lyndon has been a journalist, broadcaster and writer on the UK's national stage for 40 years, writing for every "quality" newspaper on Fleet Street. He started writing about cars and motorbikes for The Sunday Times in the 1980s and was Motoring Correspondent of the Sunday Telegraph for 20 years, having previously written a column on motorbikes for Esquire. He is also recognised as a leading commentator on gender politics, having published No More Sex War in 1992 – the first ever critique of feminism from a radical, egalitarian point of view.
What the others say on YouTube
A selection of the latest video reviews of this car….Just click to watch on this page.
Recent Reviews
The latest cars, suvs and crossovers reviewed by our experienced journalists.
Car Reviews
"It's bigger than my Corolla," said the friend I take to a weekly spinning class when he got into th…