This is the last car review I shall ever write
---
Car Reviewed: Mazda MX-5 RF
---
Apparently, car company insurers get nervous when the keys for £200,000 cars that can top 200 mph are handed over to motoring writers over 75. Bah!
It's been a good run. My enforced retirement comes close to the anniversary of the moment when the editor of a national newspaper idly wondered if I might fill in on the motoring column for a few months while she found somebody permanent. That was 30 years ago.
During that time, about 1500 new cars have been delivered to my door, each freshly valeted and with a full tank of fuel. Meanwhile, I might have gone to 500 car launches all over the world – often travelling on private jets, staying in five-star hotels and eating in Michelin-starred restaurants. Somebody's got to do it.
Every stranger I have met at a party in all those years has invariably asked, "What is the best car you've ever driven?" and, equally invariably, the answer was always "Honda's original NSX supercar", but whenever I was asked "What's your favourite car?" the answer, without a moment's hesitation, has always been "Mazda MX-5". And so it always will be.
It was love at first sight – or hearing. I was walking down a palm tree-lined street in Westwood Village in Los Angeles when that uniquely tuned exhaust note came burbling my way. Then I saw it – a titchy two-seater with folded roof and headlights in that classic Mazda combination of bright blue bodywork with tan upholstery. That was 1989, soon after the MX-5 was launched, almost half a lifetime ago. Few loves in my life go back so far.
In those decades, I have owned three MX-5s and – thanks to my so-called work – driven maybe half a dozen more. Apart from the period between 2005-2015 when Mazda somewhat lost its way with the third generation MX-5 – making the car too heavy, blunting the scintillating balance of its power/weight ratio – it has always been near perfection. The classic front-engine/rear-wheel-drive set-up delivered, pound-for-pound, the finest handling and the most responsive performance of any car.
Mazda once organised a day at the Castle Combe circuit with a selection of specially prepared hot cars. The one that was the most fun and the most rewarding to drive was – by a street – the standard MX-5.
It has never been about outright speed. Because it's so low and close to the road, the MX-5 feels as if it's going as fast at 60 mph as your standard anodyne SUV feels at 100 mph, especially when the roof is down. Nor is it about putting on a show. The MX-5 is as modest and unostentatious as a Marks & Spencer suit.
At the same time, it's one of the best-made cars in production, with everlasting longevity. A mate of mine recently bought an '04 MK II for £4000 and 50,000 miles on the clock and used it daily, describing it as "the best £4000 I ever spent." The boot is big enough to take a couple's luggage for a dirty weekend, and the seats are easy enough for a woman in a short skirt to get in and out without making an indecent display.
My last ever test car, an MX-5 RF, came in a light khaki colour called Zircon Sand with a retractable steel roof. Both of those features were faint disappointments. I have always preferred the MX-5 in navy blue or that luscious pearlescent red that Mazda has developed. This one looked like a dune buggy.
And a retractable steel roof amounts to a criminal offence on an MX-5. The fabric throw over roof is essential and integral to the primitive but refined character of the car overall. It's one of the things I have always most loved about the MX-5 that, at the first faint touch of a raindrop, you can stop the car, reach back from the driver's seat, grab the handle, haul the ragtop over your head and secure it with a single twist of the wrist in half a trice. A retractable roof misses the point entirely.
Moreover, it was the weight of the roof that messed up the MKIII MX-5 and made it cumbersome and rolly-polly to drive. Seeing it on the latest version was a proper bring-down.
But I was wrong. The retractable roof on the MX-5 RF turns out to be an asset, a benefit, not a disadvantage. It makes a great car even greater.
Miraculously, it makes no difference to the structural integrity of the car in motion. No scuttle-shake or wobble results from lowering the roof. Because it goes up or down in only 13 seconds, it's probably as quick to operate as the ragtop, and it can work on the move at up to 6 mph, so you can use it in slow-moving traffic, which is not so easy with the fabric roof. Moreover, somehow, they've managed to make it fit in a compartment behind the seats without diminishing the space in the boot. Deflector screens pop up behind the seats when the roof is folded, reducing wind turbulence in the seats to the point where your wig is unlikely to come unglued.
To my eye, the windscreen on this car looked a fraction straighter which makes the roof higher and, at the same time, gives the overall shape of the car a classic targa look when the top is folded.
Guess what? It's not perfect. When you're adjusting the volume on the audio using the button on the steering wheel, it's all too easy to set off the assistance robot that asks, "What Can I Do For You?" and doesn't seem to be offended when both people in the car shout "Fuck Off!". And I have to say that the satnav screen is slightly tricky to decipher when it is under bright sunshine. You must do better, Mazda.
Apart from those niggles, I have to say that I loved every moment of my week with the MX-5 RF. I even spent a day driving a round trip of 250 miles which I didn't have to take simply enjoying the pleasure of this fabulous creation.
The only real drawback is that, along with being too old for the manufacturers' insurers, I have now reached the point of physical decline where getting in and out of the MX-5 is impossible for me to achieve without looking like a silly old git who ought to have a VW Polo.
I get the message – time to go.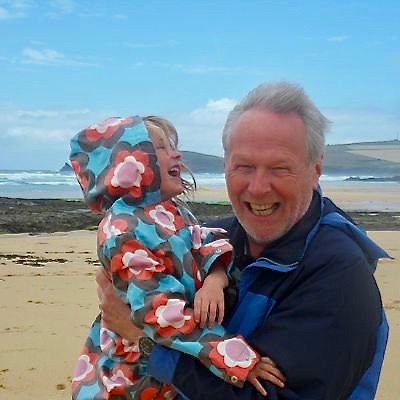 Neil Lyndon
Motoring Correspondent
Neil Lyndon has been a journalist, broadcaster and writer on the UK's national stage for 40 years, writing for every "quality" newspaper on Fleet Street. He started writing about cars and motorbikes for The Sunday Times in the 1980s and was Motoring Correspondent of the Sunday Telegraph for 20 years, having previously written a column on motorbikes for Esquire. He is also recognised as a leading commentator on gender politics, having published No More Sex War in 1992 – the first ever critique of feminism from a radical, egalitarian point of view.
What the others say on YouTube
A selection of the latest video reviews of this car….Just click to watch on this page.
Recent Reviews
The latest cars, suvs and crossovers reviewed by our experienced journalists.
Car Reviews
This is the last car review I shall ever write Car Reviewed: Mazda MX-5 RF It's been a good run. My …